2018's Grammy nominations have officially arrived, and for the first time in a long time, it feels like the year's nominees form a legitimately accurate portrayal of the music landscape at hand. The Big Four categories are rightfully dominated by Rap and R&B—favoring the likes of a righteous Childish Gambino over someone like, say, Ed Sheeran (who's album spawned hits but lacked a certain shiny accord)—and also appear absent of any awkward commercial outlier (think Herbie Hancock's win over Kanye West in 2008). So here we are, a few years and several rule changes out from America's initial Grammy-reform outcry, and it appears as if the institution is finally implementing some change. It just feels like the Grammys are finally getting this shit right. And we'd like to celebrate that by pointing out the obvious, the abstract and the applause-worthy. Let's get things started with the aforementioned…
Ed Sheeran's Divide Was All But Snubbed, Momentarily Restoring My Faith in Humanity
It's hard for me to express in words just how out I am on Ed Sheeran. If I had the ability to express it in music, it would be a screaming death metal version of the "Shape of You" that gets stuck in my head whenever it comes on the radio, which is every fucking time I listen to the radio, which is not even all that often. "Shape of You" is a supposedly sexy song that nevertheless makes me want to never have sex, again. Divide features more white-boy half-singing, half-rapping than any album made past the year 2000 has any right to feature. It's music for fucking 'tweens, and I don't think I'm off-base in saying that no self-respecting adult should listen to Ed Sheeran, much less bestow upon him prestigious industry awards. The guy has enough—more accolades and attention and Victoria's Secret performances than any guy who looks and sounds like he does deserves. Now please excuse me while I proverbially wash my keyboard's mouth out with soap. — Sam Eichner
Macklemore Is Literally Nowhere To Be Found
This is very good news for Kendrick Lamar and anyone not named Macklemore, really. We all remember the strange debacle that took place after The Heist beat out Kendrick's Good Kid, M.A.A.D City for Rap Album of the Year (one of the worst-aging upsets of all time). This year, the critically-acclaimed DAMN. will have to take on Jay-Z and Childish Gambino's 4:44 and Awaken, My Love!, respectively—for ALBUM OF THE YEAR.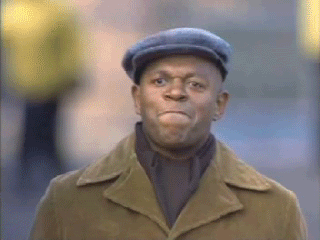 (Bruno Mars and Lorde are also justly nominated, but their albums just don't feel quite as perfect as the three mentioned above.) (Actually, it would be kind of fun to see Bruno dance his whole damn band up there for a win. Let's loop him in here, too.)
Bruno Mars Has Got a Condo In Manhattan, Baby Girl What's Hatnin'
But you already knew that, because you've heard his song That's What I Like at least 100,000 times this year. Its nominated thrice, adding to Bruno's six total shots at Grammy gold. This is fantastic news, as 24K Magic was one of the most fun albums of the year—a gloriously funky take on the R&B gold that New Edition and Boyz II Men used to spin into our soft '90s hearts. I hope he wears sunglasses for the entirety of the awards show.
Taylor Swift's Look What You Made Me Do Is 100% Absent
Unlike the mega-star's new album, the initial single actually made the cut. Though it happens to be kind of a bad song, so let's acknowledge an astute observation from the Grammys here.
Jay-Z Is Nominated 39 Less Times His Age
So, basically: eight times, which feels right. 4:44 was a nice, tidy, GREAT album—giving credence to humbly reflective rap as well as New York bike messengers bumping Bam everywhere.
SZA Is One of Five Artists Nominated for Best New Artist…
...and is probably the best and most intriguing of the five. She's played a genuinely enormous role in planting TDE at the very top of the rap universe, and her album, Ctrl, is easily a top-ten album of 2017. Please do not give this award to Lil Uzi Vert over SZA.
Seth MacFarlane Is Up For Best Traditional Pop Vocal Album
The creator of Family Guy is nominated for his swinging new album, In Full Swing. I had no idea Seth MacFarlane even made studio albums, so you could easily clock this decision in as super fucking wrong. But let's call it right, just for the sheer possibility of witnessing MacFarlane accept an actual, real-life Grammy as Peter Griffin. (That just seems like something he would 100% do.)
Five Nominations Are a Product of Childish Gambino's Wonderful Awaken, My Love!
This feels like an apt title for this year's entire list of nominations, doesn't it? The music industry's biggest mindfuck of the year was also a supremely enthralling work of art—falling somewhere in between the lines of Prince, D'Angelo and Andre 3000. He's already taken home an Emmy this year for Atlanta, so all they'd have to do is switch one of those elegant, winged angels for a tiny, golden megaphone. Perhaps, five times.
—Thompson Brandes
Kesha. Kesha. Kesha.
"Praying" is truly an incredible song. I first heard it on Spotify during a rainy morning Monday commute when I was questioning who I was and what I was doing with my life and what even is life? I was instantly inspired to do something even if it wasn't clear what I was inspired to do. It's about forgiveness, clarity and moving forward, and in our current climate, I found solace in it. (Frankly, if anyone knows anything about that stuff it's Kesha.) I can't separate how much I like the song with her re-emergence from her abuser and how happy I am that she's making good as hell music and has the ability to do so, free from Dr. Luke's financial and creative hold. It doesn't hurt that in her category she's flanked by supportive and obscenely talented women like Lady Gaga and Kelly Clarkson. "Praying" Kesha is my favorite Kesha and I'm glad she's getting "official" recognition for it. — Bailey Edwards