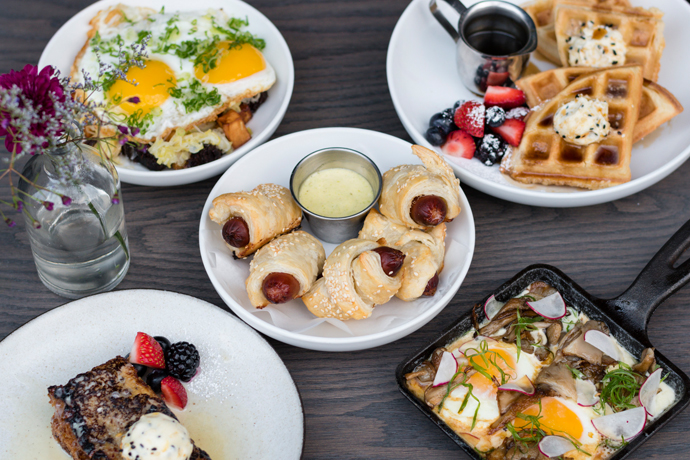 Dinnertable, the tiny 19-seat restaurant tucked behind The Garrett East, is launching brunch this weekend—served in the front room of The Garret East, so you don't have to worry (too much) about snagging seats.
The dinner menu here skews Japanese with a French Caribbean influence, and that carries over a bit into the brunch offerings. A couple notable menu items: tres leches french toast served with togarashi butter, Japanese pigs in a blanket and beef waffles with agave-beer syrup. And to go with it, they've got spicy carrot bloody marys, pitchers of sangria and those aforementioned coconut white russians.
The dinnertable crew is also launching their new weekly party, Sabado Sabado, tomorrow—with a DJ and drink specials from 1pm-6pm.
dinnertable at The Garrett East, 206 Ave A (at 13th)
And in other brunch news, You remember Sugarcane Raw Bar Grill, the hip and massive, vaguely Vegas-esque restaurant on the Dumbo waterfront.
They're also launching a brunch menu this weekend, with truffled eggs, steak benedict with oxtail stew and duck & waffles with mustard-maple syrup on offer. Menu's here.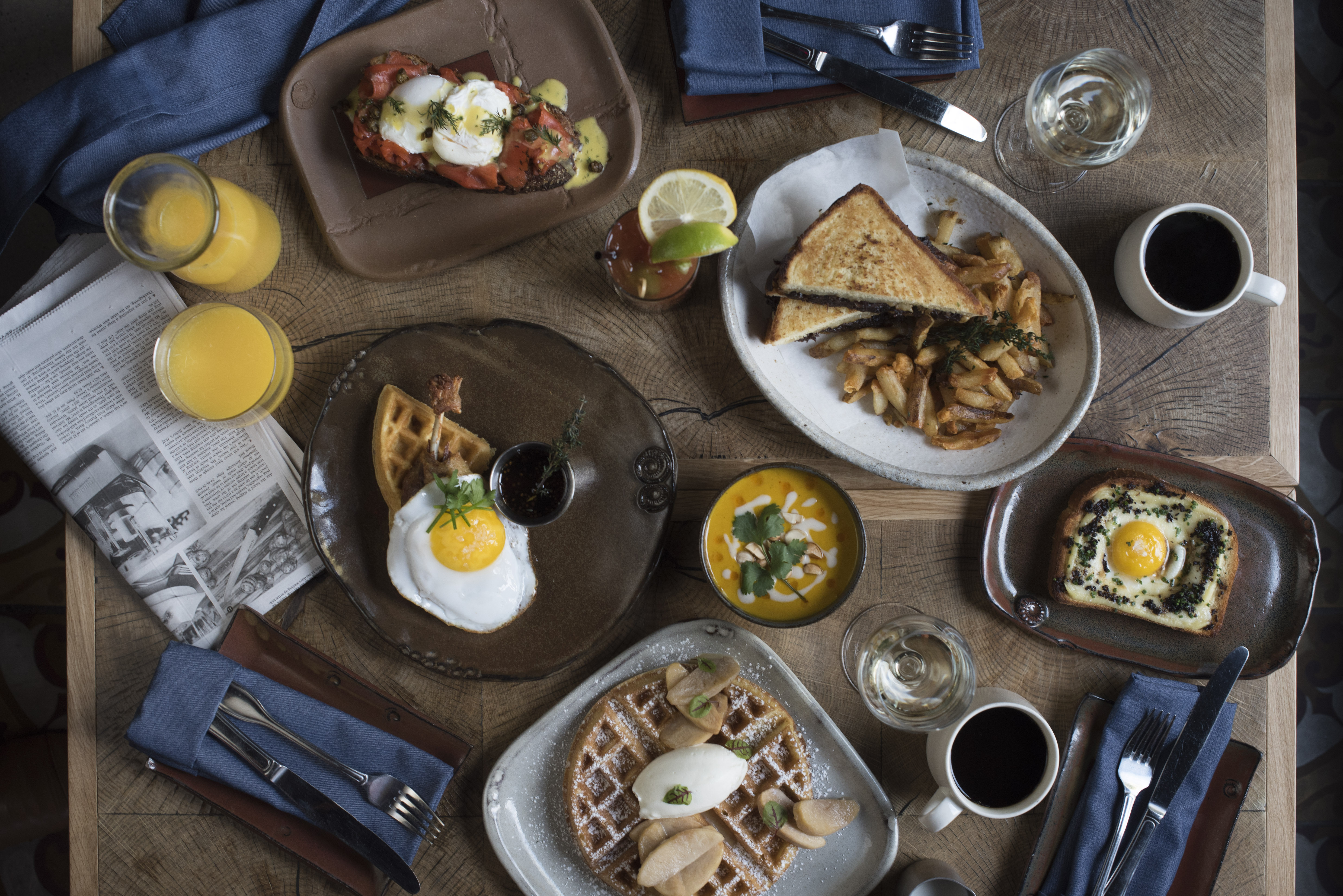 Sugarcane Raw Bar Grill, 55 Water St (inside Empire Stores), Brooklyn, 718-473-9555