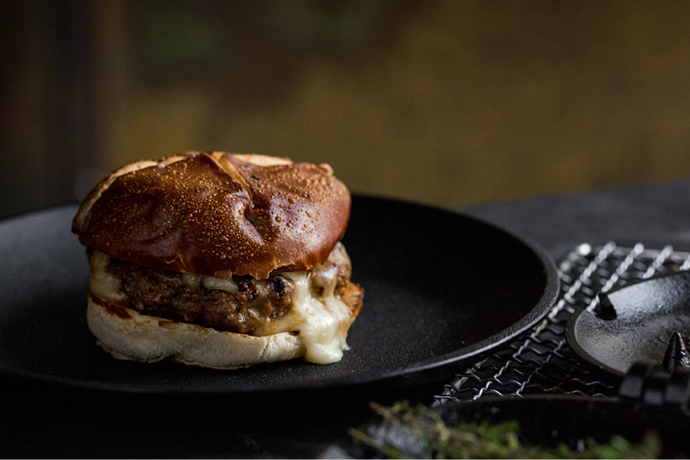 Legendary three Michelin-starred sushi chef Masa Takayama's Tetsu finally opened this week, a beautiful Japanese spot seven years in the making.
You'll find it in a landmarked Tribeca loft built in 1865: a multi-level restaurant where you might have a soju-thai basil cocktail on the mezzanine before posting up at the 36-foot African Bubinga wood bar overlooking the kitchen.
The menu is inspired by Masa's travels, and you'll notice it's arranged by cooking style (tuna butsu guacamole and yuzu daikon slaw fall under "raw," chili tomato soup is under "sizzling," soft-shell shrimp with garlic is under "fried"), with some rice dishes, stews and sushi on offer as well. Notably, there's also Chef's first-ever burgers: cast iron-grilled lamb or beef patties served on pretzel buns.
And this spring, they'll open an intimate subterranean space aptly dubbed Basement, which'll feature a rotating omakase menu of unusual proteins like whole squab, A5 Wagyu beef and whole fish prepared in front of the guest.
Now open, Tetsu, 78 Leonard St (between Church and Broadway), 212-207-2370, see the menu