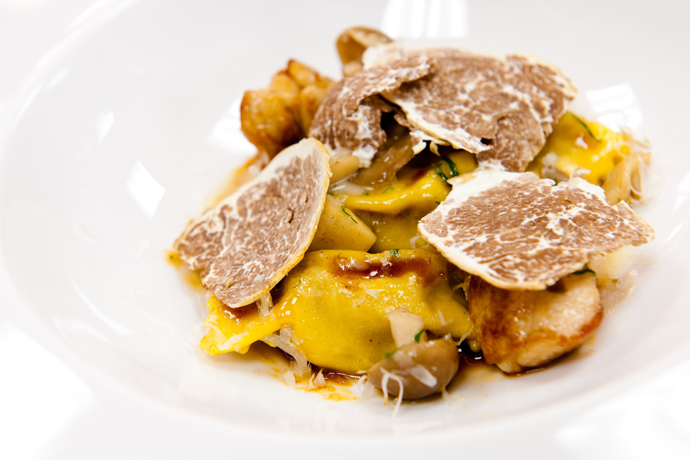 It's quite the week to be a truffle lover in New York City. Which we assume you are, since we all are around these parts.
Midtown's Ai Fiori will be hosting a series of truffle-centric events: starting with a seven-course white truffle tasting menu and wine pairing on Friday, continuing with a white truffle festival on Saturday, featuring tons of food stations, passed canapés, good wine and live Italian music, further continuing with a truffle after-party in the East Village with truffle-topped pizza and dancing, and wrapping up on Sunday, with a truffle brunch featuring truffle-adorned omelets and benedicts.
And if, after that, you still haven't gotten your truffle fix, which is nearly impossible but we'll carry on just the same, West Village favorite Rossopomodoro just launched a truffle-forward dinner menu featuring things like truffle pizza, truffle burrata and truffle steak, so feel free to hit that up at your leisure.
Let's break down all of the above below, since that was a hell of a lot to process.
Nov 10-13, White Truffle Weekend at Ai Fiori, 400 5th Ave #2 (at 5th Ave), 212-613-8660, more info and tickets here
Ongoing, Truffle Menu at Rossopomodoro, 118 Greenwich Ave (at 13th), 211-242-2310