Week Six of the 2017 NFL season has officially settled in after a weekend full of mind boggling plays, bummer injuries and outstanding defensive work. Each week, we'll take part in admiring these fine catches and hysterical blunders by handing out a set of accolades. Some players will undoubtedly be proud to take home the hardware, others not so much.
Most Impressive Performance: Adrian Peterson
In case you haven't heard the news, Adrian Peterson can still play football at a very high level—when inserted into the right scheme. Here he is making my beloved Tampa Bay Bucs look like an inept band of unarmed guards:
Peterson finished with 134 yards and two touchdowns on 26 carries—a fantasy footballer's delight and one less carry than the Saints had previously given him all season. Check back in with us next week for a special new episode of "How Smart is Sean Payton at Football?"
Least Impressive Performance: Aaron Rodgers's Collarbone
That bear hug from Anthony Barr sent Rodgers to the Packers sideline for the rest of the year. Last week, we saw Odell Beckham and J.J. Watt take the season-ending plunge. Today, we go live to Roger Goodell on the current state of the NFL landscape: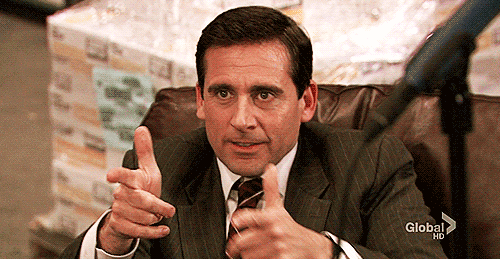 2017 Edison Award for Achievement in Innovation: Kiko Alonso
Alonso, on the other hand, is seeing Barr's piledriver from hell and raising him the future of NFL tackling.
Kiko Alonso is the absolute best pic.twitter.com/hyZU1nOVCD

— Justis Mosqueda (@JuMosq) October 15, 2017
I like how Kiko just decides to ignore the football altogether and pick Taylor Gabriel up for six instead.
Though in all seriousness, he probably could have done some severe damage to Gabriel should he have decided to end this play more violently. Kudos to Alonso for doing the right thing while also having an outstanding time doing it.
The Ron Burgundy Award for Elite Teleprompter Execution: Dick Stockton
"Look on graphic for the final two bullet points." https://t.co/PGFDmPV9bL pic.twitter.com/ZQRdThbYt6

— Deadspin (@Deadspin) October 16, 2017
"Go fuck yourself, final two bullet points."
The Now Wait Just a Damn Minute Award: Laquon Treadwell
Shades of Clifford Franklin!
Laquon Treadwell pic.twitter.com/KoJHTSRmmp

— NFL Retweet (@NFLRT) October 15, 2017
I've seen some catches in my day—and we all remember the Odell Heard 'Round the World—but I'm not sure I've ever seen a pair of hands appear to be actual leather magnets before. How do those self-deprecation memes work again?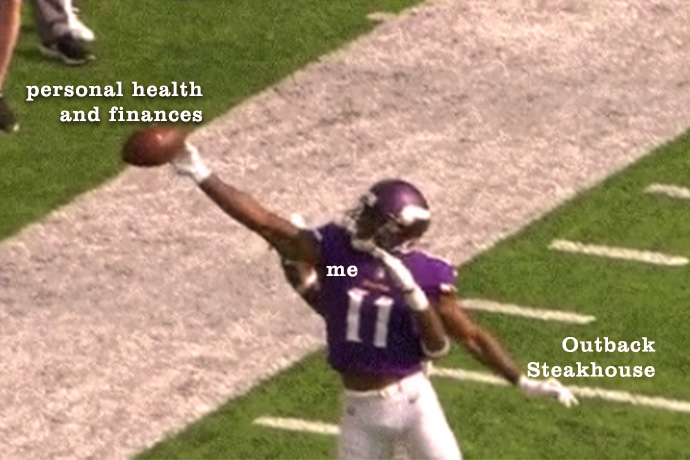 There it is. See you next week.