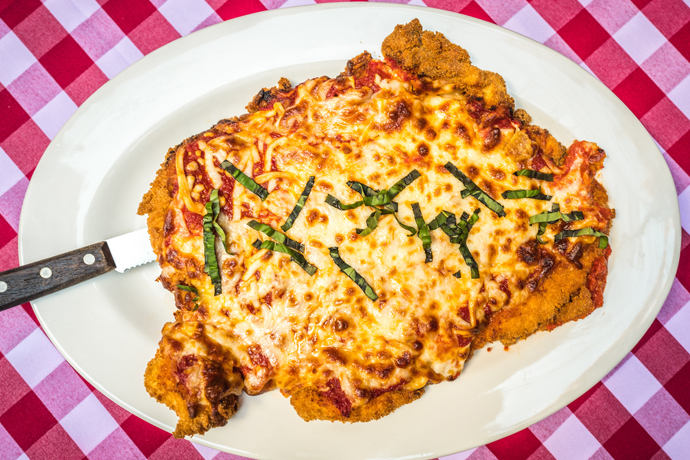 Right in time for fall, the Italian-American Sunday dinner pop-up at The Nomad Bar is back.
In case you missed it last year, Mamma Guidara's is a family-style four-course meal that pays homage to the now-defunct NYC institution that was Mamma Leone's. You can find it at the NoMad Bar every Sunday—hard to miss a full on Italian feast complete with red checkered tablecloths, wax-covered wine bottles, wheels of cheese and candles.
The prix fixe comes with a few classic starters like antipasti and fritto misto, and then you've got to make some choices: chicken parm or osso bucco, cacio e pepe with truffles or linguine with clams... have a look at all their offerings right here, then check out where it's going down, below.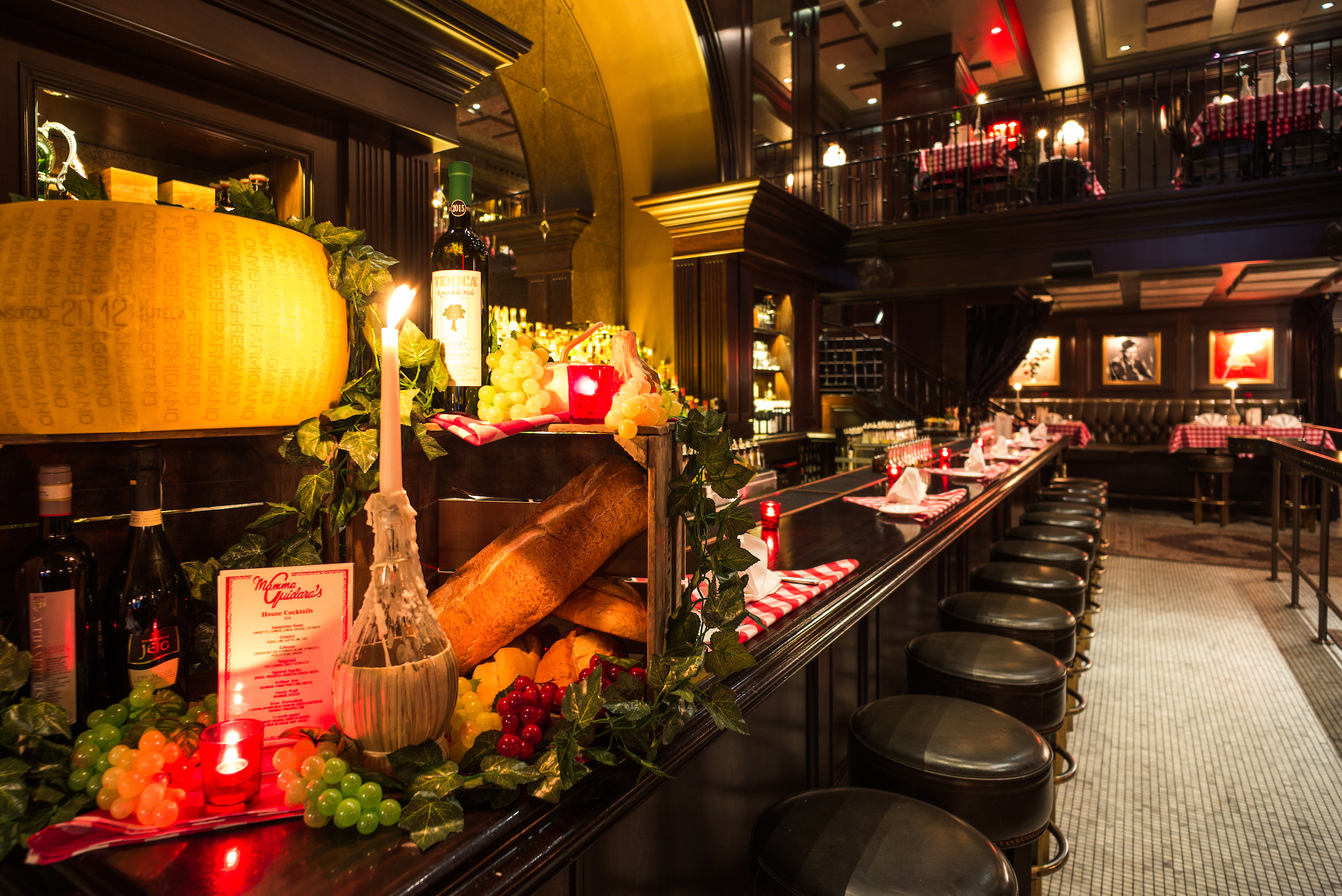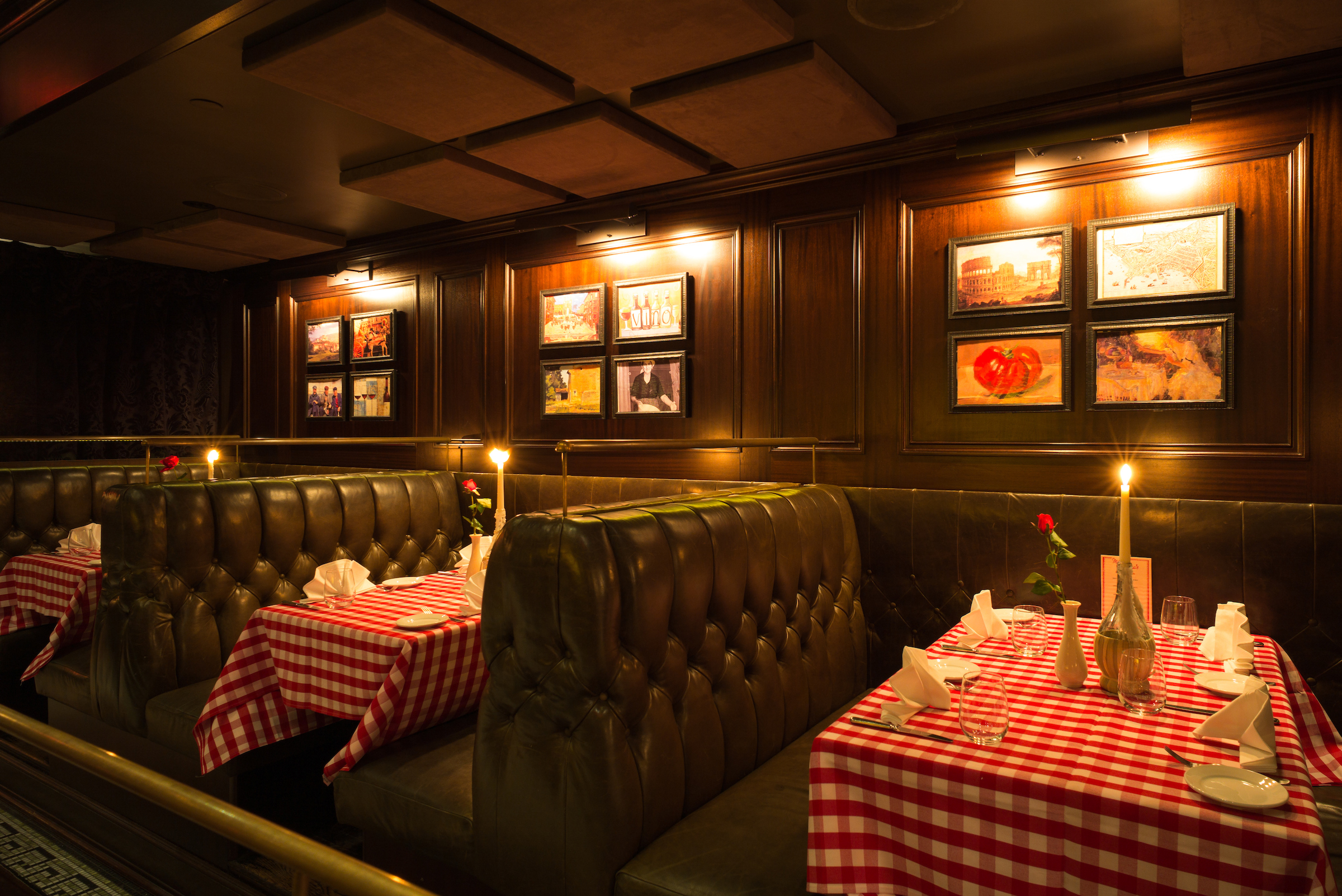 Sundays, 5pm-10pm, $68, The NoMad Bar, 1170 Broadway (at W 28th), reservations available by calling 347-472-5660