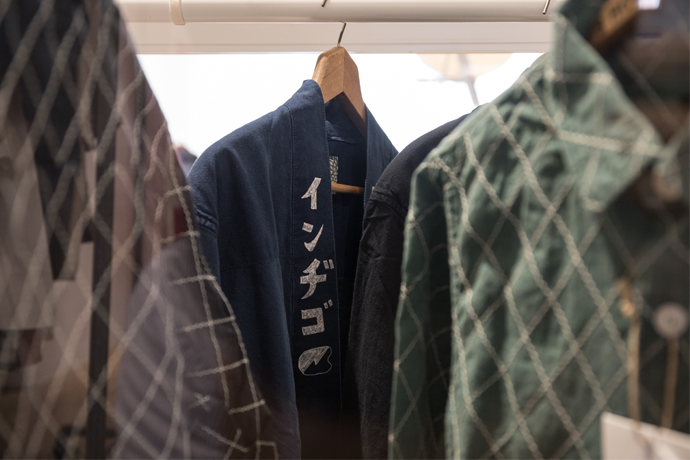 Fans of Hiroki Nakamura, rejoice. The luxury Japanese brand Visvim has opened up an outpost down in Tribeca, and with handcrafted "Jibari-Shiki" lanterns from Kyoto, a hand-painted American flag hanging over the main entrance, and a George Nakashima sofa from the '50s, the space captures Nakamura's modern, detail-oriented and culture-spanning aesthetic.
They'll carry the latest from the Visvim signature line—including bandana-patterned down vests and goat suede kimonos—in addition to items from their womenswear line, WMV, and some exclusive items from F.I.L Indigo Camping Trailer.
Check out more photos on our Facebook, and swing by sometime. Your fall wardrobe will be all the better for it.