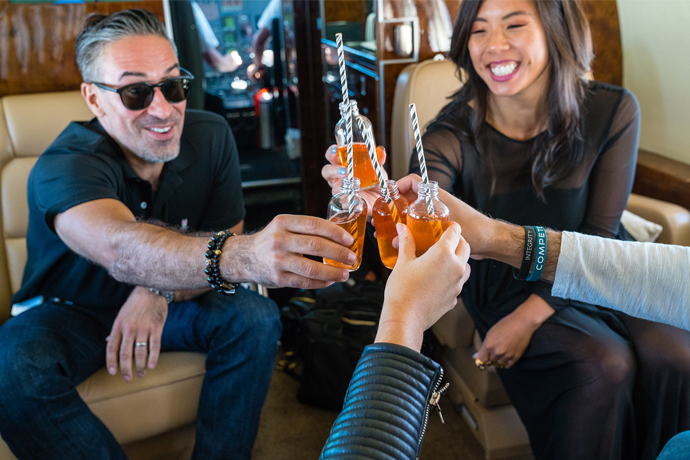 You're probably not snagging a seat on the Patriot's new jet anytime soon.

You didn't want to get stuck next to Gronk anyway.

But you can fly to the next game in style via Big Game Air, a new private jet service that will fly you to nearly any stadium in the country from Chicago, NYC, Columbus and Detroit, with more cities to come. It's booking now, which feels more than a little timely.

Your day will go a little something like this...

After selecting the sporting event of your choice—maybe its Bears in Green Bay or the Big Ten Championship in Indianapolis—you'll board said private flight. There might be a pro athlete on there with you. There will definitely be bottled beverages from Proper Cocktail Co. Then you'll land. Then you'll be shuttled directly to the gate just in time for kickoff. They'll even arrange your game tickets.

It's the brainchild of former Rockit Ranch president Arturo Gomez and LeaderBar owner Todd Rubin. The story goes that they wanted to catch a Big Ten game in Iowa City, so Rubin called in his aviation buddies, as one does, to book a private plane. They made it to the game and back in 12 hours, and the idea was born.

Away games are the mother of invention.