Scotland. Monterey. Scottsdale. The Ozarks.
Yes, for real.
Abandon any lingering thoughts of
Winter's Bone
and focus on the fact that Tiger Woods just announced his plan to
build a public course in the Ozark Mountains
, which should further cement the area's case for being on your golf radar. Further, because the Ozarks have actually deserved your attention for a while. Since the 1950s, the area has been home to championship courses, golf resorts, country clubs, and everything in between. The fact that here's a surplus of natural beauty and a relaxed, rustic vibe, doesn't hurt either.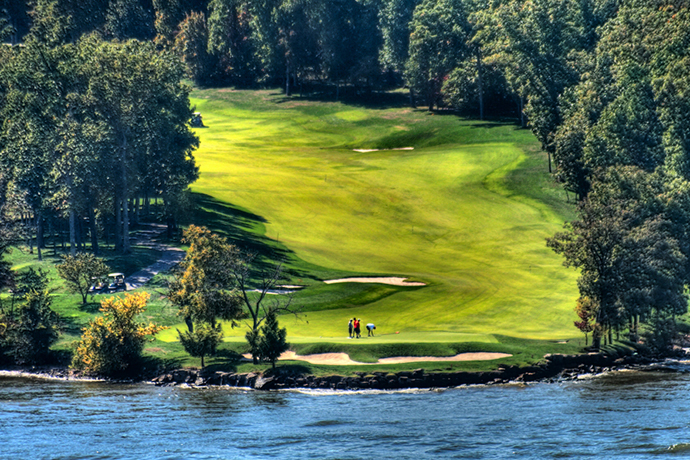 Think of it as a place to retreat from the world where you can focus on what's important: playing as much golf as possible. As you're hidden away in the hills of Missouri you'll find the 27-hole 
Osage National Golf Resort
, where 18 of those holes were designed by noted lemonade/iced tea afficionado Arnold Palmer. However if you prefer your day-long golf spree to come with beautiful lake views, you'll be happy at the famed 
Tan-Tar-A Resort
, where they've got an 18-hole course and a 9-hole course, both with stunning views of the Lake of the Ozarks.
More options include 
Old Kinderhook
, a classic nestled into the valleys near the lake; The PGA Tour-tested 
Top of the Rock
 (which like the forthcoming Tiger Woods course, is a Johnny Morris design, with additional input by Jack Nicklaus). Speaking of Nicklaus, the Golden Bear also had a hand in building the golf program at
Porto Cima
. Here, you'll find two courses, a swing school and a pro shop
They've also got a yacht club with a 200-slip marina.
BYO yacht.