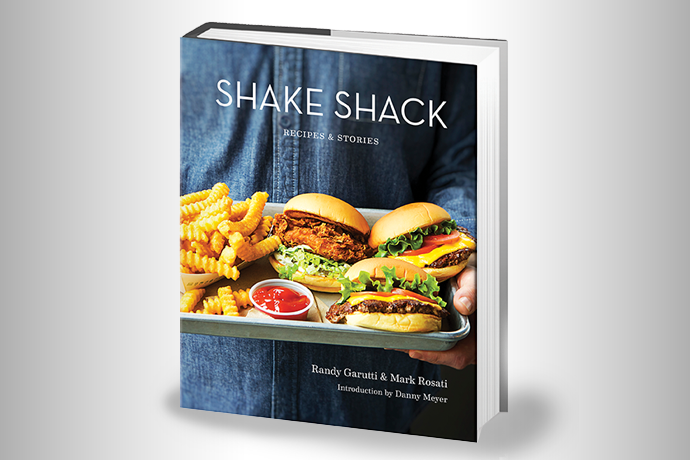 Psst...

There just happens to be a covert way to acquire all the Shake Shack burgers you can handle without ever waiting in line again.

It's called a cookbook.

Specifically, it's called Shake Shack: Recipes & Stories, a bound collection of famous burgers and shakes to make, interspersed with a bunch of successful strangers' memories to ponder, available May 16th at Shake Shack and places where books are sold.

It's that easy. Pick up this tome and all of Danny Meyer's secrets will be revealed to you. How to make a Roadside Double. The anatomical breakdown of the Chicken Shack. The building blocks behind a solid Concrete. Where that hitchhiker was buried back in '74. Wait, wrong book.

Within this one, you'll also find a lot of love doled out to the farmers and meat purveyors who supply Shake Shack. As well as tributes to chefs across the country who the Shake Shack team is down with. There are also plentiful snippets of chat from employees and critics on how great the concept is.

It's not just about food. It's about people.

You just know someone said that at some point when putting this thing together.