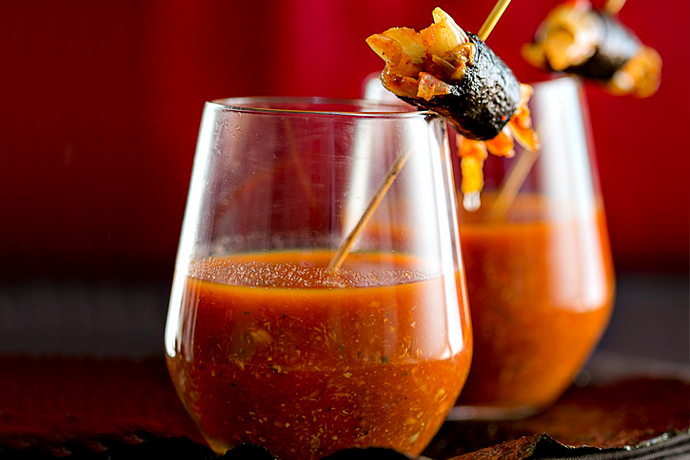 If breakfast is the most important meal of the day, then the Bloody Mary is certainly the most important drink. Because this classic combination of vodka, tomato and assorted accoutrements has been resuscitating even the most dire situations for nearly a century.
But, turns out, there's more than one way to make a Bloody Mary. Okay, you knew that. But did you know there are at least 75 ways?
You can read about them all in
The New Bloody Mary: More Than 75 Classics, Riffs & Contemporary Recipes for the Modern Bar
, a new tome by Vincenzo Marianella and James O. Fraioli. The former's known as the "Godfather of Cocktails," the latter's got a James Beard Award, and here they are together doing the Lord's work. The book was released this week, just in time for spring brunches,
next-level picnics
and all matters of pre-noon drinking.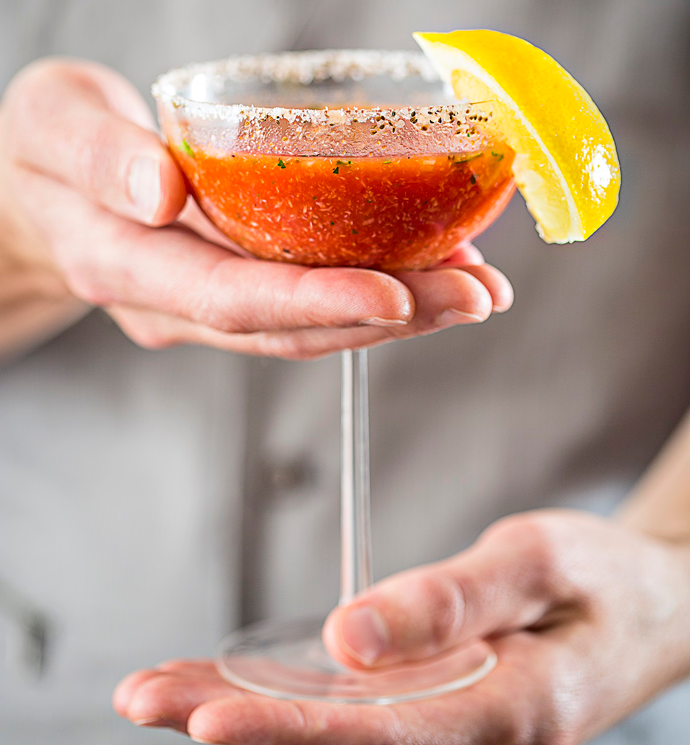 The book begins with some history of the iconic cocktail (Hemingway was a fan, and legends around its birth are numerous), plus tools of the trade and tips on concocting your own Bloody Mary bar—be sure to offer liquors beyond just vodka, and enough garnishes to stock a salad bar. Then come the recipes—75 of them, including the original drink that started it all, and other mainstays like the tequila-spiked Bloody Maria.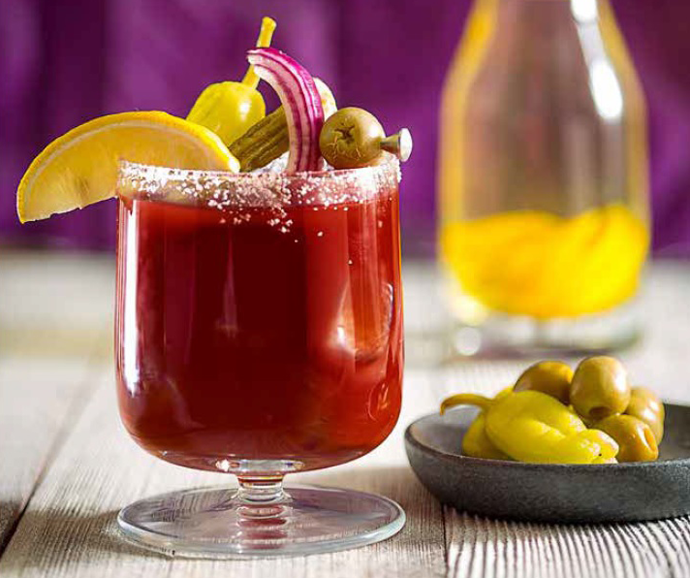 From there, things turn creative, with liberal riffs from bars around the country (and a few from overseas), plus recipes from our author/Godfather, Vincenzo. You'll find ingredients like kimchi, peaches and coconut curry. You'll find green versions sporting tomatillos and avocados. And then you'll find the over-the-top, meal-size varieties garnished with baby back ribs and lobster tails.
Because if there's one thing we've learned from all this: we, as an industrious and forward-thinking people, love Bloody Marys.
But we won't pass up an opportunity for ribs.