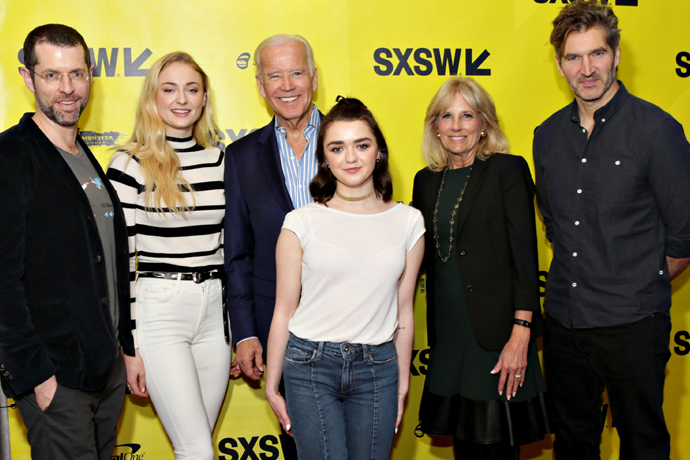 After 10 days of panel discussions, film premieres, concerts, pop-ups and gratis alcohol (so much gratis alcohol), SXSW has come to a close.
For most, it's a great opportunity to network, learn something and maybe even hawk a product or two. For others, it's a chance to find some of that alcohol and watch Lil Wayne perform "Rich as Fuck" in the backyard of a local barbecue spot. We like to think we enjoyed the full smorgasbord.
So now: 10 takeaways from the ground at this year's conference.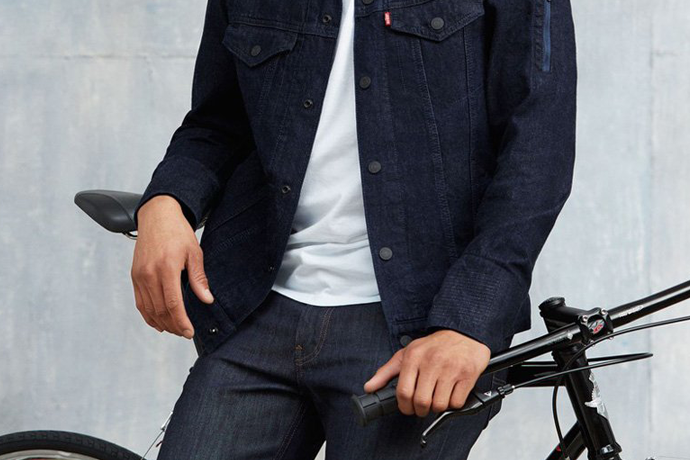 1. Tech is getting into your clothes.
Google and Levi's demoed a jacket made with conductive fibers that turn the sleeve into a touch-responsive surface you can use to control your phone. The man behind Google Glass unveiled some gloves that teach your hand muscles how to play the piano in half an hour. And a company called Feetz showed off their 3D-printed shoes.
2. Every third person you meet has their head buried in a virtual reality headset.
They were flying like birds, racing down mine shafts and playing virtual games that make exercise less tedious. If ever there were a time to lose yourself in an alternate reality, this is it.
3. Fake job titles abound.
Try to keep a straight face when handed a business card that says Chief Incubation Ninja for Product Evangelism and Growth Hacking.
4. The machines have already risen.
Artificial intelligence was a popular topic, and ranged from its application in everyday life to the nefarious role it could play in the rise of fascism. (Even if you trust robots, you can't always trust their creators.) Also, two robots defended the honor of ramen and sushi before debating the supremacy of Lady Gaga versus Taylor Swift, so... that happened.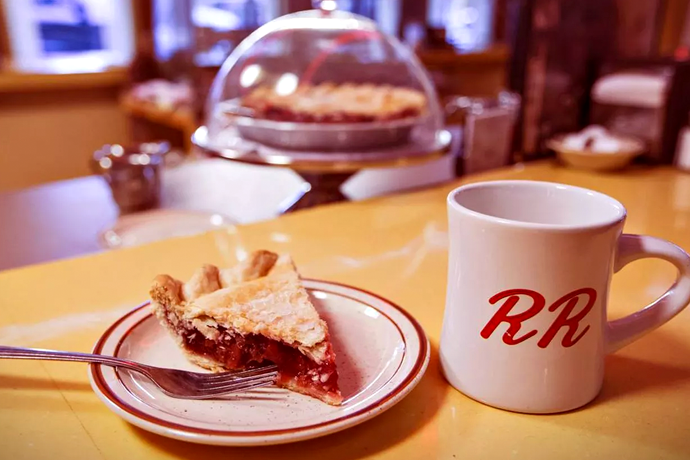 5. The quickest way to your TV is through your stomach.
Better Call Saul
promoted its upcoming season with a pop-up of the Los Pollos Hermanos restaurant first seen in
Breaking Bad
; strangely, the on-screen chicken joint only served curly fries in real life. And
Twin Peaks
reminded us all to watch its new season with a two-day pop-up of the Double R Diner. Inside: donuts, coffee and cherry pie.
6. Nick Offerman thinks Trump is a "cheesedick criminal."
So he told the audience during a candid discussion with his pal Nick Kroll.
7. You're about to get really good at foosball.
Austin-based Rotex is making tattoo-like skin patches that contain electric circuits to measure heart rate, blood oxygen levels and hydration. Germany's Antelope makes compression clothing that uses electrodes to activate muscles and stimulate strength gain. And France's Foosball Society is basically creating a social network for e-foosball players. So: three equally important startups.
8. If you see a long line, just stand in it.
Because something good is about to happen, like an Upright Citizens Brigade show headlined by Bob Odenkirk, a particularly informative panel discussion or even just a free Bud Light.
9. Cannabis is in everything now.
The exhibit floor was stocked with weed-containing lotions and balms meant to relax the muscles, speed recovery for athletes and enhance sexual performance. But, unfortunately, none provided a contact high.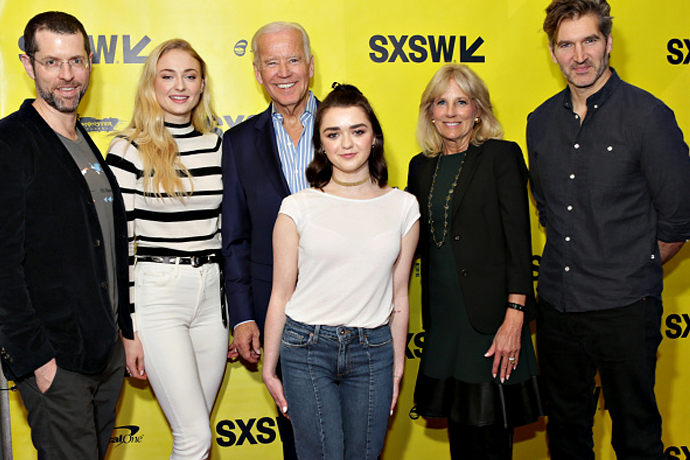 10. Joe Biden is a Game of Thrones fan.
Uncle Joe was on hand to speak about his new cancer initiative, but found time to pose for a photo with Arya Stark and friends. Does this mean that our former vice president will be making a cameo in season 7? (No. No, it doesn't.)