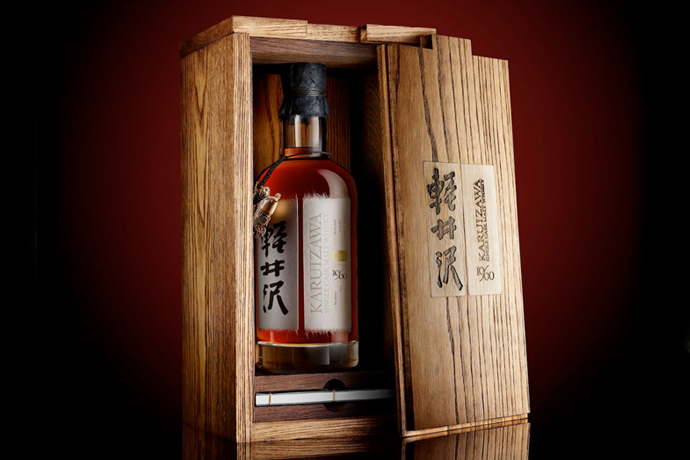 The year: 2000.
The chief issue at hand: Y2K.
The other, lesser, completely under-the-radar issue also at hand: the closing of Japan's Karuizawa distillery.
So 17 years later, let's shine some light on those makers of fine whiskies by pointing you to an online auction where you can procure 290 untouched bottles of the stuff. It all begins April 5, which gives you a couple weeks to consider an addition to your house.
Because of that closure, Karuizawa is currently one of the most coveted whiskies in the world. And those 290 bottles comprise just about every expression created by the distillery, including one bottle of Karuizawa 1960, which is the oldest and rarest of the collection, with only 41 bottles ever released. So be careful who you share it with.
Founded in 1955, Karuizawa was the smallest distillery in Japan. The whisky itself was primarily aged in Spanish sherry casks and blended with mineral-rich water that flowed through volcanic lava rock. Because the distillery was nestled alongside an active volcano. Which seems a risky operational choice, but makes for a good anecdote as you're pouring someone a glass.
To participate, you'll need to
register with Whisky Auctioneer
. Then, when April 5 rolls around, you'll be ready to place your bid. Just know that the entire lot has an estimated value of $600,000, so if you want to win, you should really like Japanese whisky.
Or be expecting a sizable tax refund.