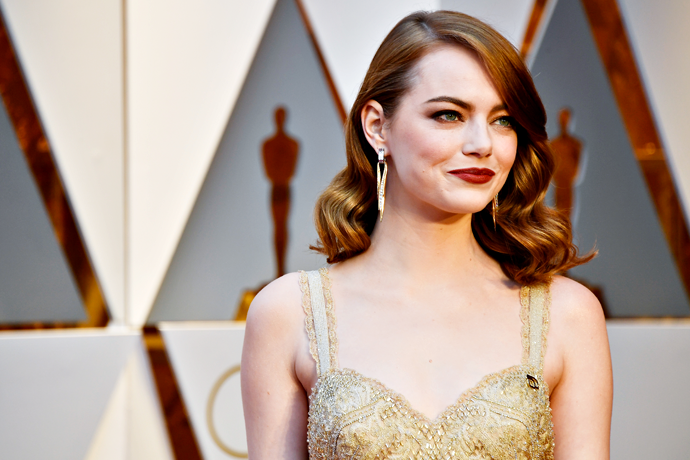 Hey.
Happy International Women's Day.
We thought it seemed a good day (as would any other day) to pay tribute to our favorite women who are putting notably good stuff out into the cultural landscape right now.
So let's take a moment to highlight just a few of those women who we're particularly inspired by at the moment—from Samantha Bee to Emma Stone, from Laverne Cox to Tavi Gevinson, from Melissa McCarthy to her hairpiece.
Ladies, we appreciate you.
Amy Schumer

Her newest stand-up release,
The Leather Special
, just came out on Netflix. In it, she unapologetically rants on subjects like female sexuality, double standards and negative body image, in a leather jumpsuit. Hence the title.
Michelle Obama

Just keep saying it to yourself: "When they go low, we go high."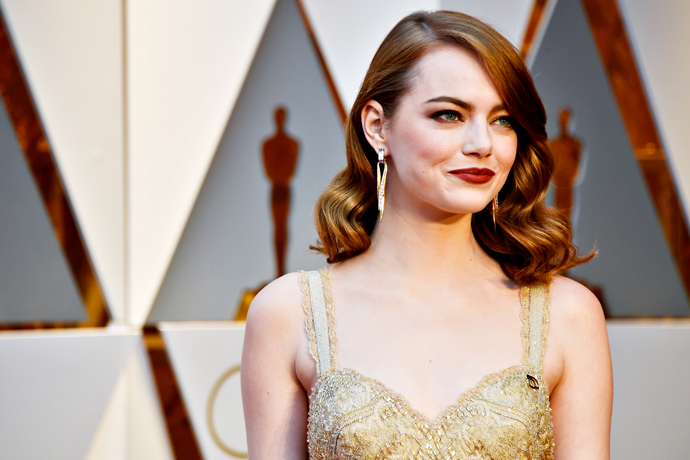 Emma Stone

For helping make musicals great again.
Emma Watson

So, yeah, she's an actress, and a great one. Got that Disney movie coming out soon. She's also a UN Women Goodwill Ambassador. But you knew that. Right?
Tavi Gevinson

She continues to run, contribute to and edit
Rookie
; she just published a series called
The Infinity Diaries
about her move to New York, heartbreak and doing her first play (last year, she acted on Broadway in
The Crucible
and
The Cherry Orchard
). She's, um, 20.
Lena Dunham

You have to admit she got everyone talking with
Girls
, now in its final season, and through
Lenny
, the online publication she runs with Jennifer Konner.
Beyoncé
Only Beyoncé could garner exactly zero blowback for bowing out of Coachella (on account of the holy twins). She brought something pretty damn special with
Lemonade
. You know it, we know it, Adele knows it.
Rupi Kaur
Is "social poet" a thing yet? She's been a strong rising young writer for some time now, with a million Instagram followers. If you haven't yet checked out
Milk and Honey
, it's worth a read. Or five.
Viola Davis

After finally collecting a well-deserved Oscar for
Fences
, she just stopped by Harvard to pick up her Artist of the Year Award. We see you, Viola.
Kate McKinnon

Since the election, when she performed "Hallelujah" as Hillary, she's been consistently killing it on
SNL
, most recently impersonating Jeff Sessions as
Forrest Gump
. Yeah, the ratings are through the roof.
Melissa McCarthy
Two words: Sean Spicer.
Millie Bobby Brown

On
Stranger Things
, Eleven is one of our (and everyone's) favorite characters of the last year. Oh, the things she's done for the Eggo brand alone...
Issa Rae

She's bringing something new and necessary to the table with HBO's
Insecure
.
Faye Dunaway

An absolute gem of an actor, culminating in her acting calm as hell while announcing the wrong Oscar winner the other week. We still love you, Faye.
Naomie Harris

After that gut-wrenching performance in
Moonlight
, we're looking forward to her next Academy Award nomination, and the one after that...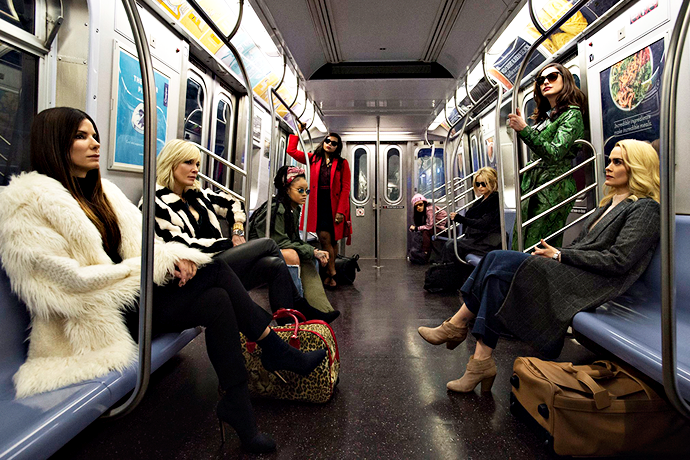 The Cast of Ocean's Eight
Somebody figured out a way to get Sandra Bullock, Rihanna, Cate Blanchett, Anne Hathaway, Mindy Kaling, Helena Bonham Carter, Sarah Paulson and Awkwafina in the same heist movie. We will watch said movie (in June 2018).
Amy Poehler

She's about to costar with Will Ferrell in
The House
. They play parents who start an underground casino in their basement to make enough money to send their daughter to college. Enough said.
Chrissy Teigen
As one of the very few people alive who currently make Twitter a happy place, she's totally fine sharing thoughts on pizza, drunken nights out with Mr. Legend and whatever Donald Trump has just done.
Keri Russell

Here comes the fifth season of
The Americans
, a hilariously dated tale of Russian espionage and Cold War–era politics. Ha.
Samantha Bee

You've got to tip your hat to the only woman with her own late-night comedy show, and for being more adept than the guys at roasting Trump.
Kerry Washington

For being one of the most badass figures in fake politics.
Ruth Bader Ginsburg

Hey, she's called the Notorious RBG for a reason. And, at age 83, she can bench press and squat more weight than many people can in their youth.
Laverne Cox
Sadly, CBS's recent lawyer show,
Doubt
, didn't last long, but still. Between that groundbreaking role and
Orange Is the New Black
, she will have starred in
two
major ensemble shows this year, while constantly advocating for LGBT rights. At some point maybe she sleeps. So, what have you been up to?
Lady Gaga

After a pretty damn impressive performance at the Super Bowl (which she opened with a rendition of Woody Guthrie's "This Land Is Your Land"), she's now prepping to headline Coachella. Hey, if anyone can replace Beyoncé...
Taraji P. Henson

She can pull off both a brilliant mathematician working at NASA (in
Hidden Figures
) and badass co-CEO of a record label (on
Empire
). Which is not an easy feat. We've tried.