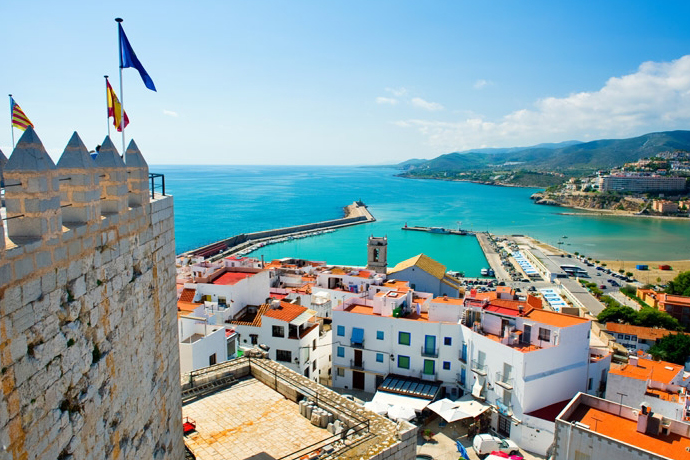 One writer. Twelve international cities. A whole year's worth of fatuous sartorial-related observation.

We're calling it: Wear and Terre.

Next up, our man on the ground heads to Valencia.
General Notes
I arrived in Madrid on a Thursday, following nearly 24 hours' worth of
travel from Rabat
, which involved several train rides and spending the better part of the previous evening at a small café in the lobby of the Casablanca airport, where my friend and I struggled to stream Game 7 of the World Series. (We missed extra innings at around 5am Morocco time, going through customs.)
While this may sound like something you'd only say when you're stoned, no matter how many times I board a plane, it's always sort of shocking to leave somewhere and find myself, a few hours later, somewhere completely different. But never has the sensation been so jarring—in a pleasant way—as when I finally emerged from the depths of cooped-up, travel-related despair onto the streets of Madrid to find leaves blanketing the concrete, the air wonderfully crisp and the stench of exhaust that was so prevalent in Rabat marginal to nonexistent.
More than that, though, there was a shift in attitude: not only had I switched countries and seasons, I'd left the comparably repressive culture in Morocco behind for Madrid's overwhelmingly passionate, oft-flamboyant expression of Western values.
And maybe my perception was distorted, but Madrid, that first weekend, suddenly felt like the most stylish place in the world: a sea of bomber jackets and tight jeans, slacks rising above the ankle, sleek rainwear and, at long last, the type of fall lace-up boots I missed so dearly from autumn in Chicago.
After being shot out of a cannon into the throes of Spanish culture—the wine, the tapas, a surfeit of ham (another thing I hadn't enjoyed for over a month)—I finally arrived in Valencia. The city is lovely, even quaint. Yet though it has its fair share of hipper neighborhoods, like Ruzafa with its funky bars and sparsely decorated cafés and boutiques selling overpriced flannel shirts, the place, at least during its off-season, is pretty unremarkable from a style perspective.
Trends
—Ripped jeans. Are they back? Did I miss something? I thought these became sort of tacky around the same time Abercrombie did, which, for me, was eighth grade. But such are the natural cycles of "cool." [
Ed. note: Sam, you've been abroad too long.
]
—Exposed ankles with tailored slacks/pants. They're proud of their ankles here.
—High-ankle fall boots, naturally, though perhaps in more earth tones. This and the above are not mutually exclusive, I don't think.
—Adidas Superstars. I'm beginning to think Chicago is the only city in the entire world that doesn't have a thing for Adidas Superstars.
—Stylish dogs. Never in my life have I seen more dogs in sweaters than in Valencia, where the ratio of dressed to naked canines is verifiably insane.
Shouts
Just two: the lanky gentleman on a date sitting across from me at
Kikekeller
, a modern home decor boutique by day and bar by night, his legs crossed, wearing a taupe blazer with forest-green elbow patches that no doubt cost him a pretty penny—he just seemed like the embodiment of the bar he was drinking in; and the guitarist at the flamenco show at Villa Rosa, who, in a simple black sweater and black leather boots, bore a striking resemblance to Cristiano Ronaldo, closed his eyes, as if in an emotional reverie, while finger-picking his guitar, and generally smoldered the way women might imagine Spanish men of a certain age and disposition to smolder.