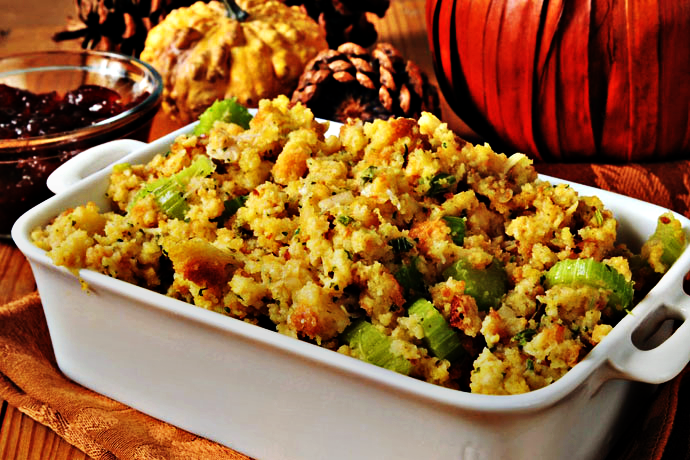 Food delivery is not new.
And Thanksgiving has been around since the Pilgrims.
So putting them together, well, it only makes sense.
That's why we've scoured the far reaches of the edible Internet to bring you the most delicious and picturesque foods that you can have delivered straight to your table this very Thanksgiving. Leaving more time to attend to other important matters like watching football and refilling your drink.
We'd say "no need to thank us," but that's kind of what this whole holiday is about...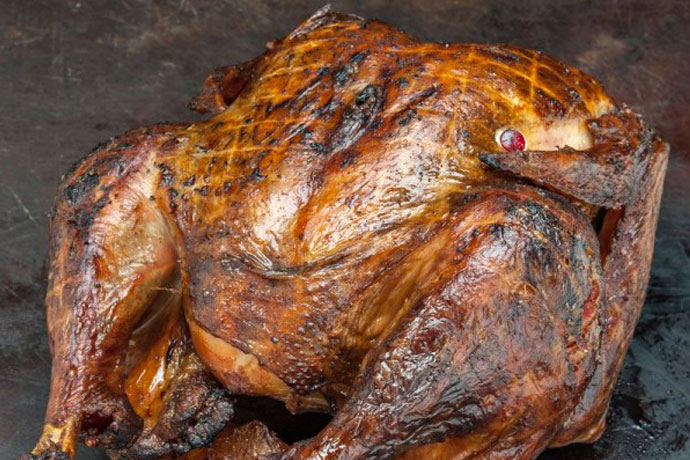 These smoked turkeys come from a legendary Texas barbecue spot and are only available two months out of the year. Seems as good a keystone to Thanksgiving as any. $41,
Holiday Whole Smoked Turkey
Honest-to-goodness old-fashioned cornbread stuffing like they used to make... whenever they invented cornbread stuffing. $10,
Cornbread Dressing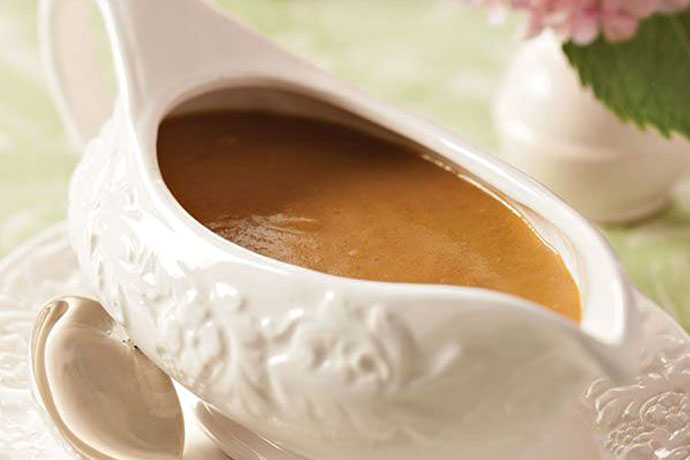 You can't have turkey and stuffing without gravy. And you really shouldn't have gravy without a touch of shallot. So... $30,
Homestyle Turkey Gravy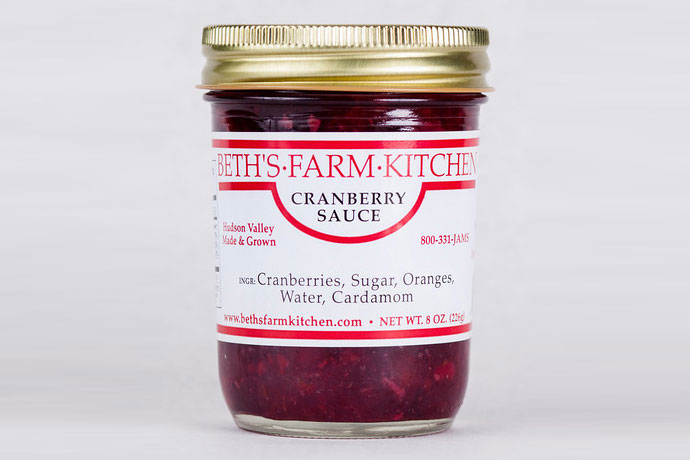 It's a good thing Beth knows how to make a good cranberry sauce. Otherwise, we're afraid that burden would've fallen on you. $9-$18,
Cranberry Sauce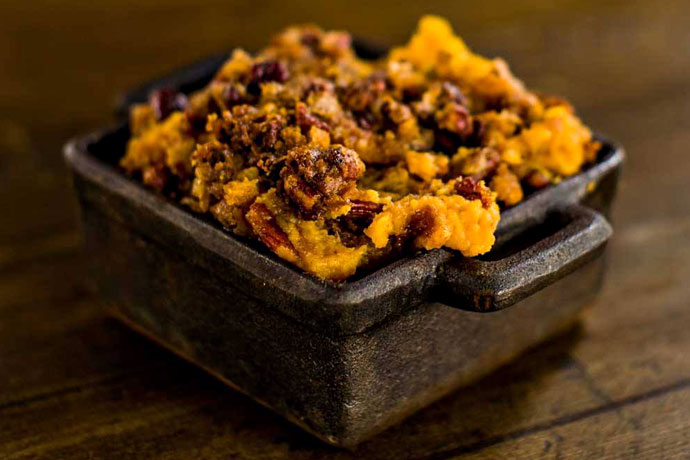 This mashed sweet potato casserole with baked beans, pecans, burnt ends and maple is an old family recipe. And since we can't eat with their family, this is the next best thing. $89,
Sweet Potato Casserole and Burnt End Baked Beans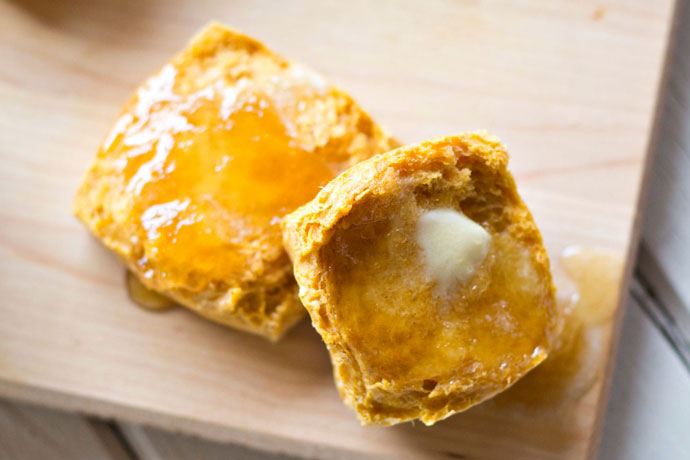 They say these flaky, buttery biscuits have 72 layers. Let's find out. $25,
Cream Cheese Biscuits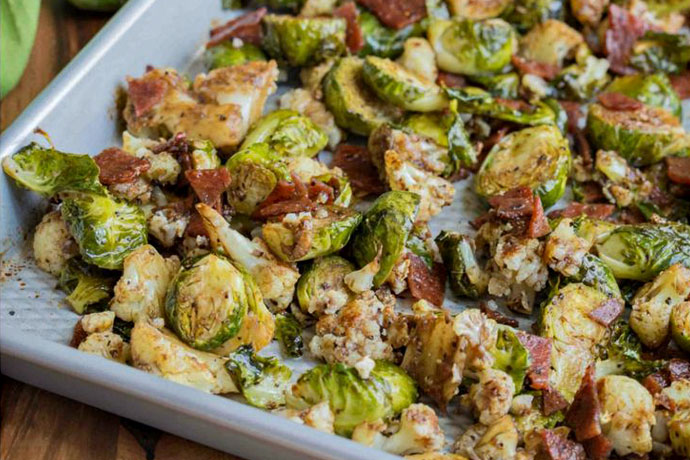 We felt obligated to include something green. But we didn't feel obligated to exclude bacon from it. $6-$24,
Bacon Brussels Sprouts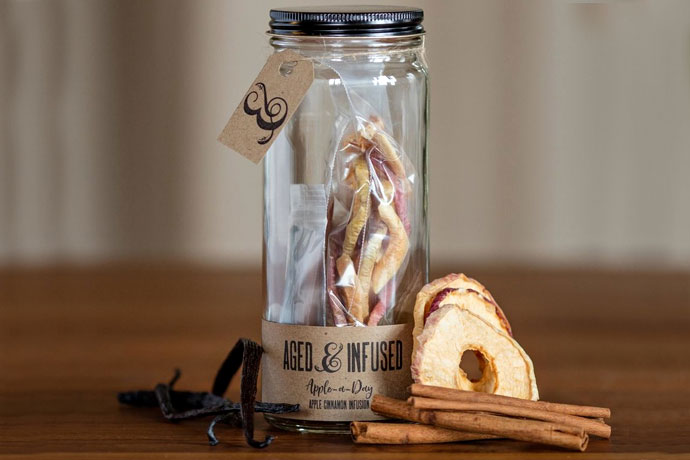 Hey, you should at least make
something
on Thanksgiving Day. And we're pretty sure apple-and-cinnamon-infused bourbon counts. $25,
Apple-a-Day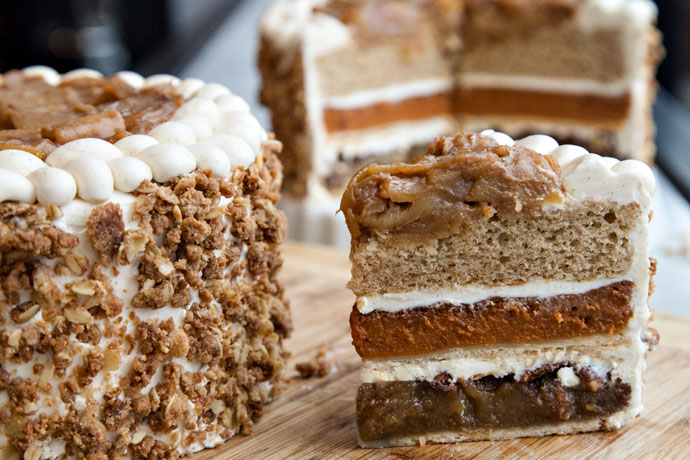 The turducken of desserts is part pecan pie, part pumpkin pie and part apple upside-down cake. Then the whole thing is smothered in cinnamon buttercream. A sugar high to balance out the tryptophan. $65,
The Piecaken