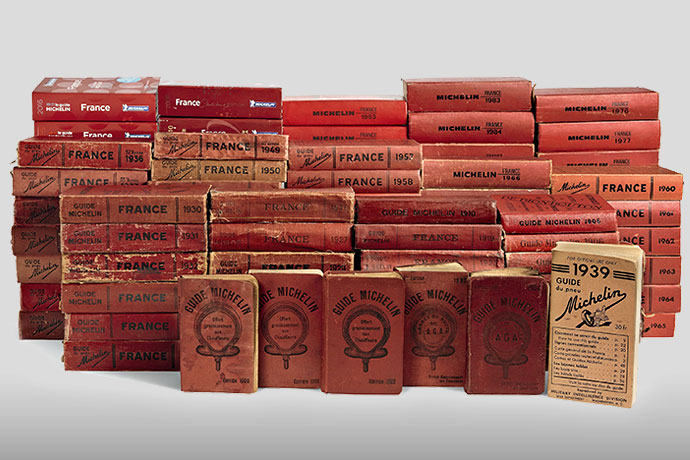 I like France, and I also like food. And while I've yet to fully wrap my head around how a tire manufacturer became the definitive arbiter of the world's best restaurants and hotels, I like to know what's got Michelin stars and what doesn't. Stands to reason that the
Michelin Guide
would be a good resource for exactly that.
So when Christie's decides to
auction off 108 old Michelin Guides
published between 1900 and now, interests get piqued. Included in the mix is the 1939 guide, apparently reprinted in 1943 by the American Army and used to help soldiers navigate their way around Normandy. Which seems more important than my desire to find a good coq au vin.
If you're interested in owning the collection yourself, the auction takes place on December 5 in Paris. That gives you some time to make travel plans and practice your paddle raising. All 108 guides will be sold as a single lot (with an estimated value approaching $30,000, I will graciously bow out), so whether you're most interested in the 1943 reprint or the current edition... you're getting both.
Plus 106 more.