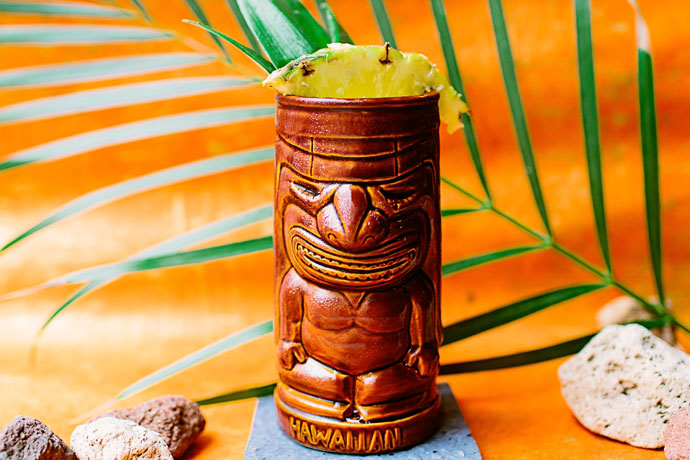 We say tiki cocktail.
You might say rum.
But if you said tequila, you're even better at this than we thought.
Either way, today we're making a drink called Aguila de Desierto. It comes from Brooklyn's
Glady's
and it translates into "desert eagle," which sure sounds cool.
And considering it's made with reposado tequila, pineapple, banana liqueur and a miraculous invention called ice, it probably is.
Make one. Drink one. Hang on to the last vestiges of summer.
Aguila de Desierto
1 3/4 oz Blue Nectar Reposado Extra Blend Tequila
3/4 oz banana liqueur
3/4 oz Bittermens Tepache
3/4 oz fresh pineapple juice
3/4 oz fresh lime juice
Combine all ingredients in a shaker with ice and shake. Pour into a tiki mug and top with pebble ice. Garnish with pineapple leaves, lime shell and pineapple wedge.