Life is a highway.
Tom Cochrane taught us that.
And fortunately, that highway is dotted with burgers.
Because just like cars and well-tuned playlists, the burger stand has been a vital component of road trips since the first person got hungry while driving across state lines.
There is nothing gourmet about this American institution. No fancy house-ground mustards. No pickled beets as toppings. Hell, you might not even get a napkin. But you will get a fresh hamburger, maybe some fries and probably an ice-cold root beer.
So let us honor these important (and increasingly dwindling) establishments by looking at 10 of the best such examples across the country. And the next time you're on the road, keep your head on a swivel. Because you're going to need some food.
And burgers are definitely that.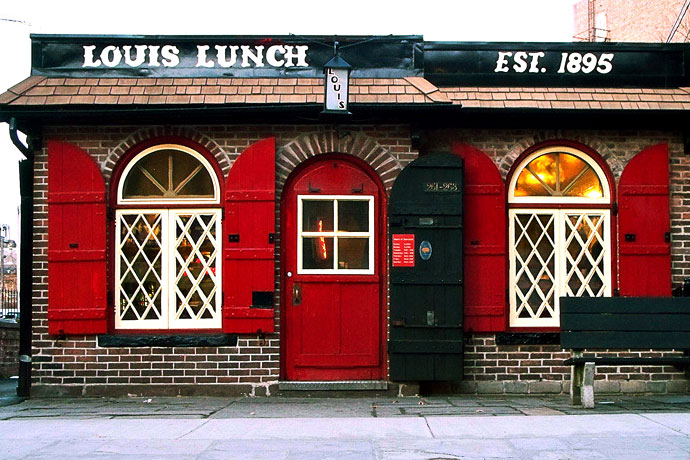 The place: Louis' Lunch, New Haven, CT
Open since: 1895
The scouting report: They claim to have invented the hamburger back in 1900, and today they still serve it the same way: ground beef on toasted white bread. Cheese, tomato and onion are acceptable toppings. Condiments are not.
Why you're passing through: A weekend on the coast. A music fest in New York. A fall foliage trip up north. You'll find a reason.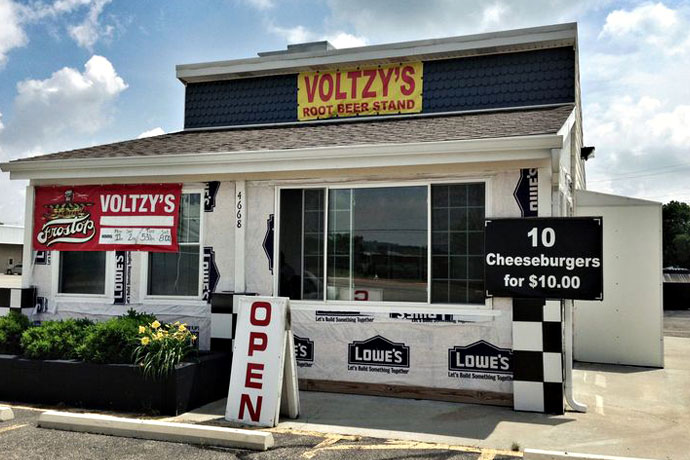 The place: Voltzy's Rootbeer Stand, Moraine, OH
Open since: 1991. First as a mobile food trailer, and in its current location since
2009.
The scouting report: Just off the highway and south of Dayton, you'll find this popular roadside shack serving 10 mini cheeseburgers for just $10. Having done no significant research on the subject, we're ready to call that the best deal in town.
Why you're passing through: You've always wondered what happens in Cincinnati.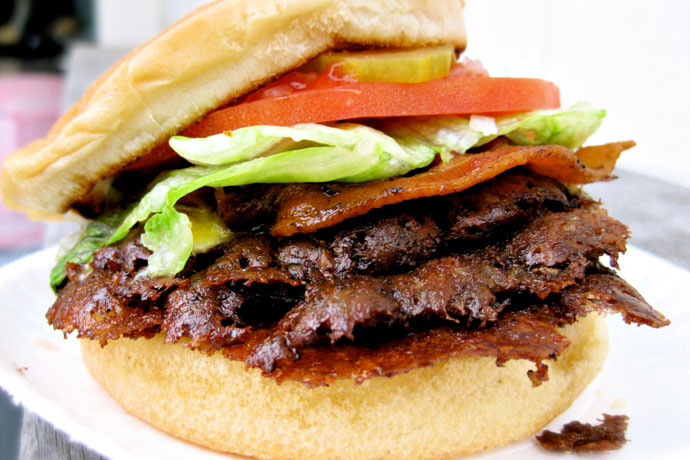 The place: Carl's Drive-In, St Louis, MO
Open since: 1959
The scouting report: Classic road trip fuel that hasn't changed in decades. Chili-topped burgers, cheese fries and foot-long hot dogs. Consider keeping some heartburn pills in your glove box.
Why you're passing through: A quick look at the St. Louis arch, a tour of Anheuser-Busch Brewery and then straight to a Cardinal's game.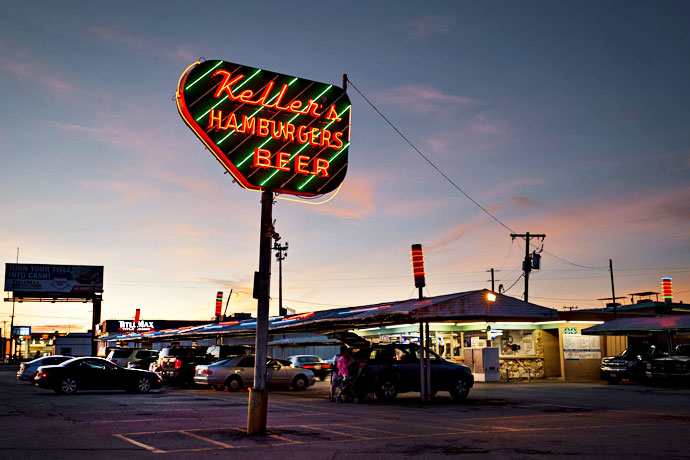 The place: Keller's Drive-In, Dallas
Open since: 1965
The scouting report: This simple burger spot offers in-car dining like Sonic. Just flash your lights when you're ready to order.
Why you're passing through: There's plenty to do in Dallas, but ACL's coming up, and that's just three hours south.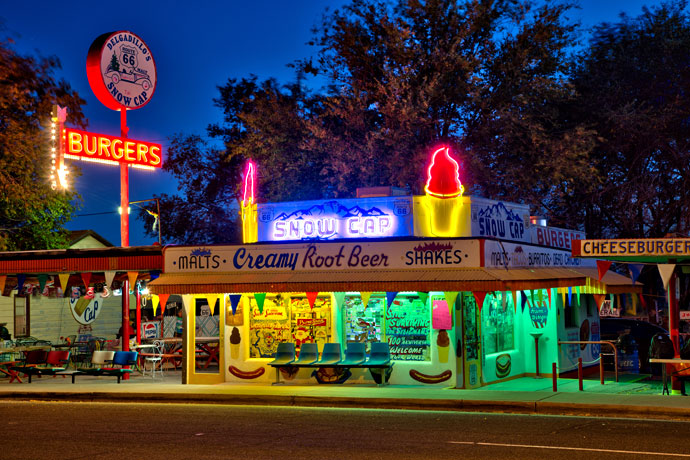 The place: Delgadillo's Snow Cap, Seligman, AZ
Open since: 1953
The scouting report: Here you've got burgers, malts and shakes in a building that's loaded with Americana kitsch and sitting on historic Route 66.
Why you're passing through: Pre-Vegas chorizo burgers are your lucky charm.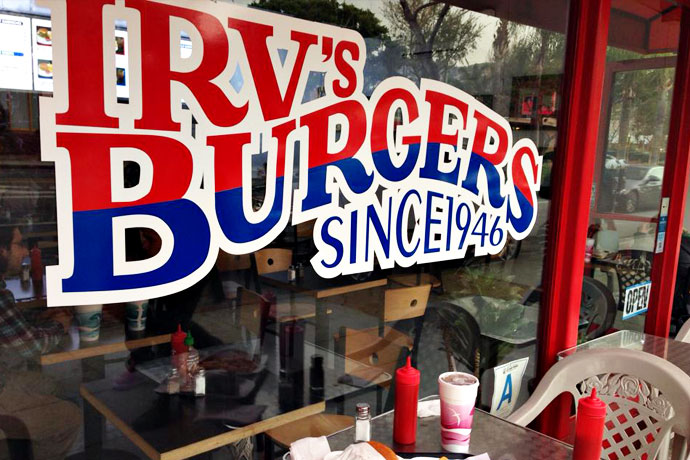 The place: Irv's Burgers, Los Angeles
Open since: 1950
The scouting report: It's a family-run LA landmark serving breakfast, grilled cheese sandwiches and burgers. So that covers all your bases.
Why you're passing through: Route 66 ends just a few miles west at Santa Monica Pier, and you're seeing this thing through to the end.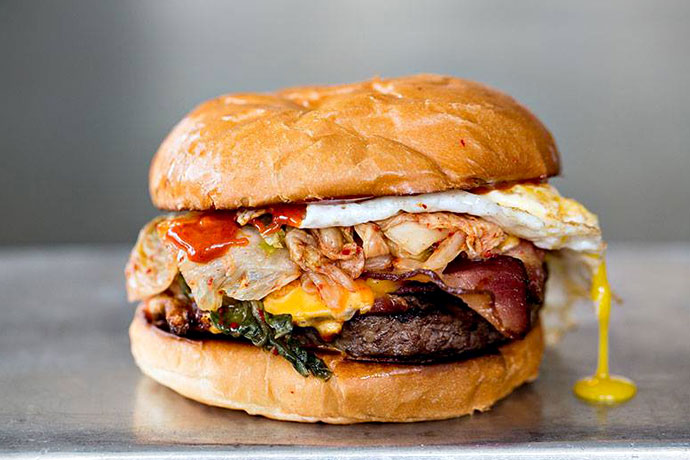 The place: Gott's Roadside, St Helena, CA
Open since: 1949, with some new owners, a new name and several updates since.
The scouting report: The most Northern California of all Northern California burger stands, Gott's has hefty burgers, fish tacos, draft beers and local wines.
Why you're passing through: You need something in your stomach before a long day of Napa wine tasting.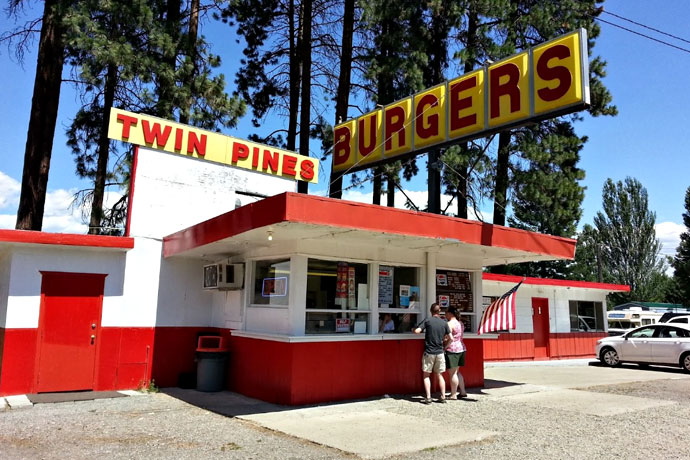 The place: Twin Pines, Cle Elum, WA
Open since: 1958
The scouting report: The unassuming stand has been churning out burgers, fries and hand-dipped shakes for nearly six decades. That's the kind of pedigree you look for in your rural Washington burger stands.
Why you're passing through: Because there's another burger spot just 125 miles away. And you believe strongly in pre-burgers.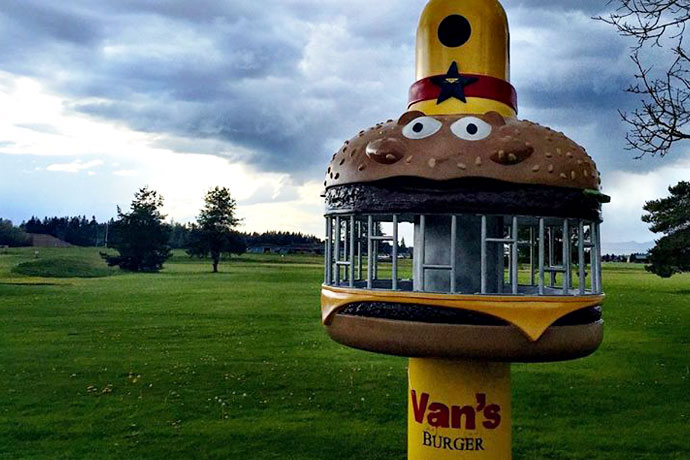 The place: Van's Burger, Olympia, WA
Open since: 2000
The scouting report: Just a tiny roadside shack serving up fresh burgers, fries and onion rings. If you see a line of cars, you're in the right place.
Why you're passing through: This is national forest country, and you prefer burgers to trail mix.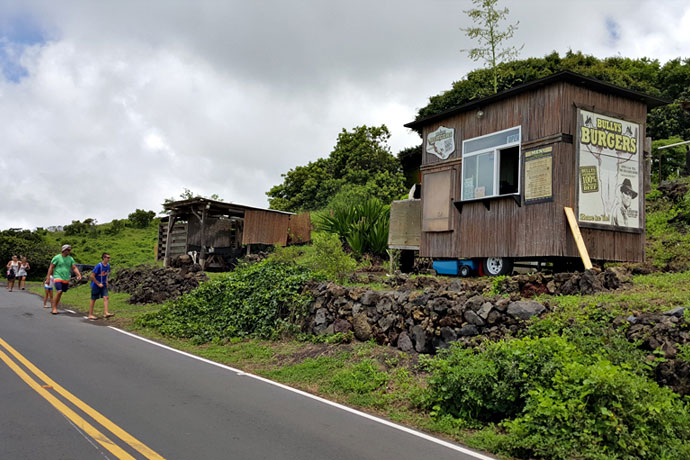 The place: Bully's Burgers, Maui, HI
Open since: 2011
The scouting report: It's a recent offshoot of nearby Triple L Ranch. And that translates to your eating extra fresh 10-ounce double cheeseburgers outside a wooden shed while overlooking some pretty magical vistas.
Why you're passing through: It's Maui.
The original version of this article ran on August 15, 2016.