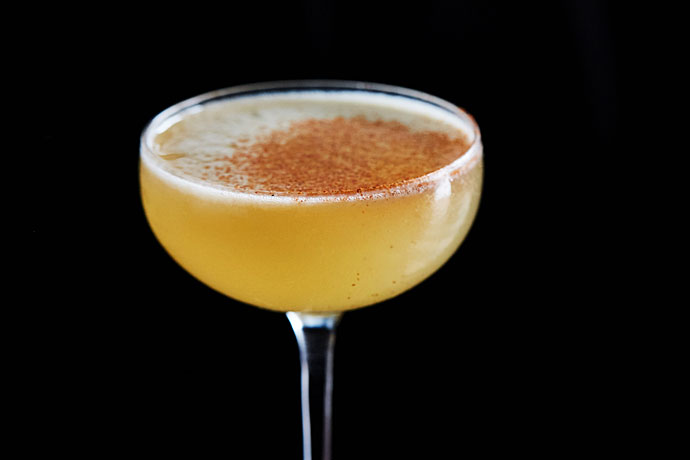 They say honey is packed with antioxidants and good for allergies.
They also say paprika is rich with beta-carotene.
And we say that mezcal is delicious.
So, if you needed a reason...
This is the Westbound & Up, a drink wherein smoked paprika and chipotle honey accompany your mezcal. You can find it inside a coupe inside
Westbound
, a stately new cocktail haunt in Downtown LA's Arts District. It's smoky with a subtle sweetness and hints of heat, all balanced out by a dash of salt.
Now, let's all make one together.
Westbound & Up
2 oz Del Maguey Vida Mezcal
3/4 oz chipotle honey
3/4 oz lemon juice
pinch of salt
pinch of smoked paprika
Combine mezcal, chipotle honey, lemon juice and salt in a shaker with ice. Shake vigorously and double-strain into a coupe. Express lemon zest over the top and sprinkle a little paprika over the side of the coupe.