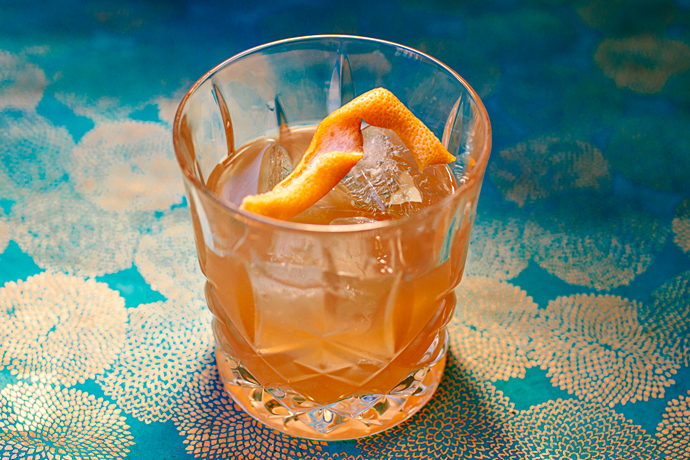 Five out of five meteorologists agree:

Summer isn't summer without rum.

So to keep the season going, we've got the Diplomático Clipper here. It's a fetching vision of 12-year-old Venezuelan rum with some DIY grapefruit cordial, aperitif wine and bitters. And it comes from Copenhagen's Strøm Bar.

Because when you think of rum, you naturally think of the Danish.

Right? Right.

Diplomático Clipper

1 1/2 oz Diplomático Reserva Exclusiva Rum
1/2 oz grapefruit cordial*
1/2 oz Cocchi Americano
2 dashes Angostura bitters

Combine all the ingredients in a mixing glass with large ice. Stir quite a long time and strain into a chilled rocks glass with fresh ice. Garnish with a grapefruit twist.

*Grapefruit Cordial

3 cups white granulated sugar
2 cups fresh grapefruit juice

Mix sugar with juice until it's thick and sour. Add 10 strips of grapefruit peel to the mixture. Rest for three hours. About 20% of the volume will reduce, so add water to maintain volume. Pour into a bottle. It'll last for several weeks in the fridge.