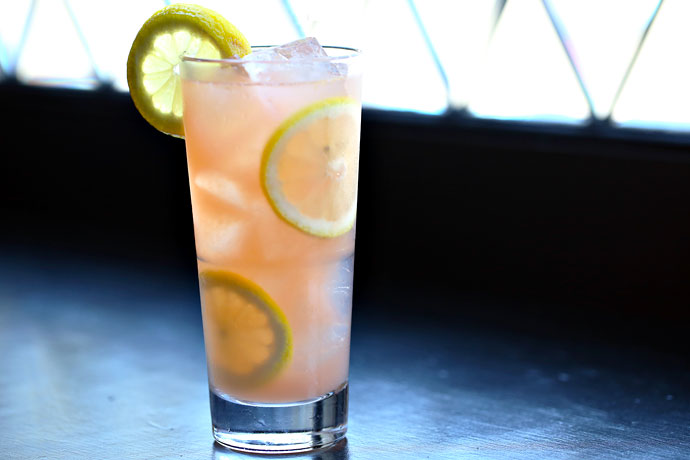 You've got your Irish coffee.

And your Singapore Sling.

And today, your Swedish Lemonade.

Sometimes geography is fun.

This innocuous-looking glass of refreshing pink lemonade happens to be laced with vodka. And therefore it would behoove you to make a batch for yourself and whoever might show up on your patio this holiday weekend.

The cocktail is a longtime ace in the pocket of Travis Platt, barman at West Hollywood's The Den on Sunset, who first served the drink working in Key Largo over nine years ago. The secret to making it right is all in the technique, he says.

"You have to shake this thing like you mean it. The hard shake activates the sour and leaves you with an eye-catching light pink appearance and a beautiful froth on top that never fizzes away. The drink stays cool and the simple flavor remains locked in."

Here's where all that Shake Weight training pays off.

Swedish Lemonade

2 squeezes fresh lemon
2 oz Absolut Citron Vodka
1/2 oz triple sec
2 oz fresh sour (equal parts citrus and sugar)
small dash cranberry juice

Squeeze lemon wedges over ice in a collins glass. Add remaining ingredients to a shaker with ice and shake like hell. Strain into glass and garnish with sliced lemons.