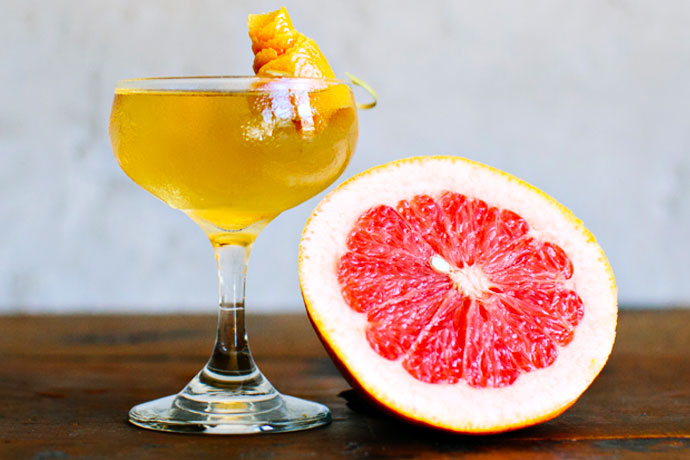 What do Edgar Allan Poe and Britney Spears have in common?
You know, besides the toned midriffs.
This drink, for one.
It's called Dream Within a Dream and it's a hell of a lot simpler than
Inception
.
Because rather than a movie with a convoluted plotline, it's just an ambrosiac martini mutation found at Beverly Hills' prized Italian restaurant,
Sotto
. In the photo above, it's the one on the left.
A base of high-octane British gin is accompanied by dry vermouth, amaro and grapefruit bitters. And while it ultimately derives its name from one of Poe's poems, bar manager Brynn Smith had a different source in mind.
"I learned about this beautiful Poe poem not from school, but from it being the underlying theme of one of the most iconic music tours in history from the legendary Miss Britney Spears."
Huh.
But just to be safe, we'd suggest sticking with the Poe angle when making this drink for guests. Speaking of which, here's how you do that.
Dream Within a Dream
2 oz Martin Miller's Westbourne Strength Gin
3/4 oz Dolin Dry Vermouth
1/4 oz Meletti Amaro
2 dashes Scrappy's Grapefruit Bitters
Stir all ingredients over ice, then strain into a chilled coupe. Garnish with grapefruit peel.