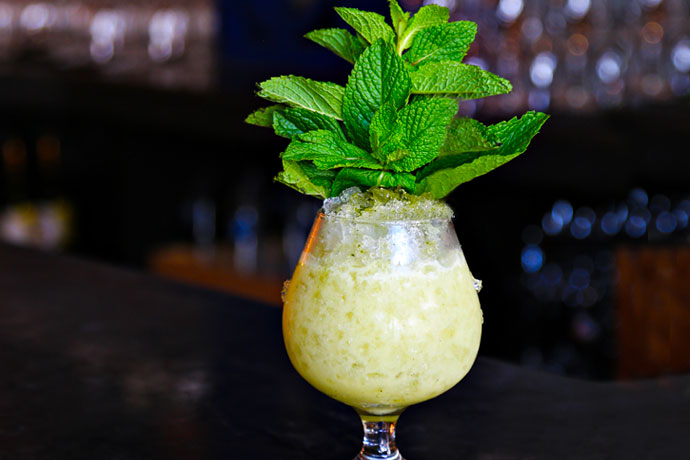 Desperately Seeking Susan is a 1985 movie with Rosanna Arquette and Madonna.

It would be weird if we talked about that today.

But Desperately Seeking Suze is an aperitif-spiked, tiki-inspired cocktail.

Which makes a lot more sense.

It comes from Lynlea Michaels, head bartender at NYC's Pearl & Ash, and it blends a couple of your better predinner drinks with falernum and coconut milk—two ingredients more often associated with hollowed-out pineapples and oversize umbrellas. Throw in some matcha tea powder and you've got a Japanese accent tying it all together.

The end result is earthy, floral and tropical. And with that generous mint garnish, it can double as a desk plant.

Desperately Seeking Suze

3/4 oz Suze
1/2 oz Velvet Falernum
3/4 oz Cocchi Americano
1/2 oz fresh lemon juice
1/2 oz coconut milk
1 1/2 oz matcha tea powder

Shake ingredients with ice, then strain into a snifter glass. Top with crushed ice, dust with matcha powder and garnish with mint leaves.