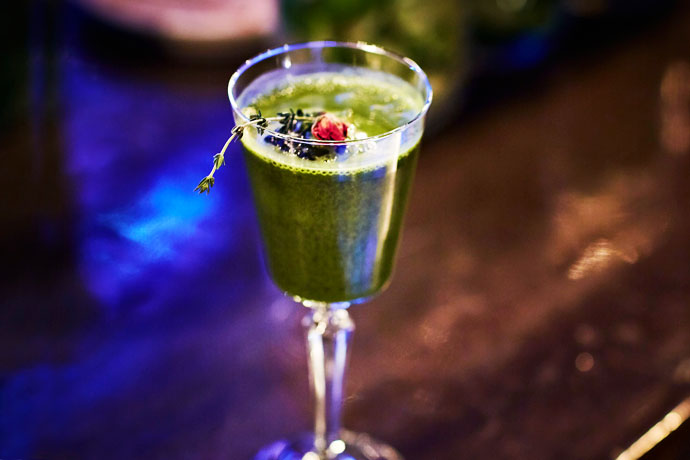 April showers bring... green cocktails, we guess.

Still ironing out the kinks there.

But it's true as evidenced by this drink from NYC's Abajo at Añejo, where bartender William Aporih is doing fanciful things with an herb more often used to season chicken.

That would be thyme, and this would be Tea Thyme, a verdant gin cocktail that gets the matcha tea treatment alongside fresh lime juice and thyme syrup. It's refreshing, easygoing and exactly what you want this time of year.

Not to imply that you don't want gin other times of the year.

Tea Thyme

2 oz Bulldog Gin
1 1/2 oz matcha tea
3/4 oz thyme syrup*
3/4 oz lime juice

Build in a shaker tin with ice, then stir and strain into a cocktail glass. Top with club soda and garnish with a thyme sprig.

*Thyme Syrup

1 cup water
1 cup granulated sugar
3 sprigs thyme

Add thyme to water and bring to a boil. Add granulated sugar and stir until it dissolves completely. Refrigerate until required.