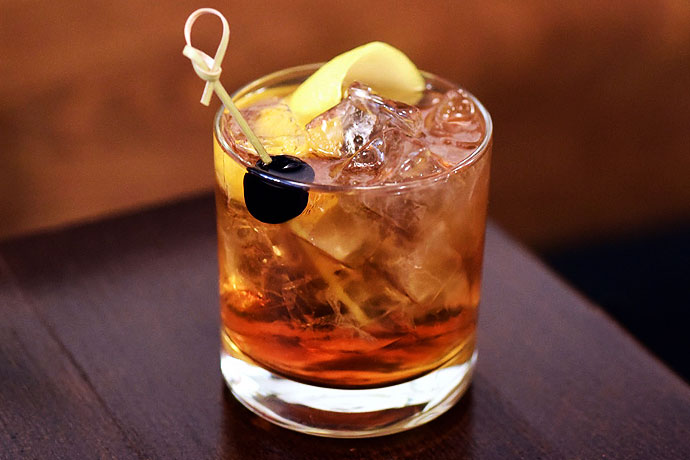 Most days, the Bijou is a classic drink that blends gin with sweet vermouth, green Chartreuse and orange bitters. But today, the Bijou is in the capable hands of Phillip Szabados and Justin Hampton, bartenders at New York Chinese spot Fung Tu.
And they took things in a different direction. You can tell because instead of gin,
they've opted for baijiu
, the national spirit of China and a potent, flavorful base for cocktails.
The version below subs yellow Chartreuse for green and swaps out vermouth for Bonal Gentiane Quina, an herbaceous, wine-based French aperitif. So all the components are there, but it's a different drink entirely.
Now, you can take our word for it. But some things are better experienced in person.
Liquor is always one of those things.
Baijiu Bijou #2
1 oz HKB Hong-Kong Baijiu
1 oz yellow Chartreuse
1 oz Bonal Gentiane Quina
3 dashes citrus bitters
Stir all ingredients with ice, then strain over fresh ice in a rocks glass. Garnish with a lemon peel and maraschino cherry.