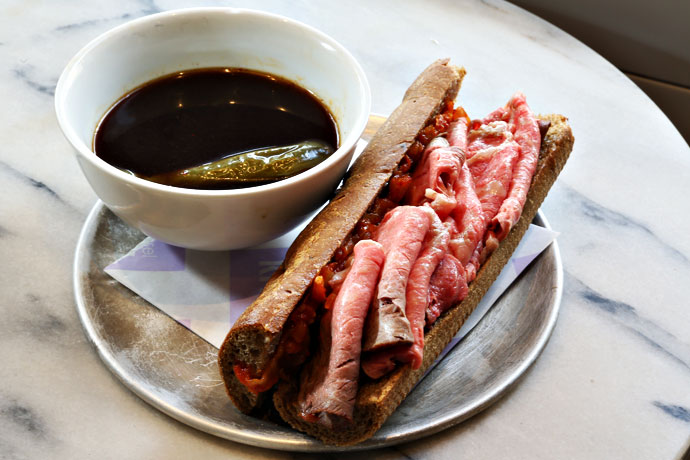 Something wonderful has happened.

Dominique Ansel and Deuki Hong of Kang Ho Dong Baekjeong (a Korean barbecue place where some of your city's better chefs abscond to on occasion) have stood in a room together, furrowed their brows in thought while stroking their chins, looked at each other and shouted, "Of course, a Korean French dip," simultaneously.

And they have called it KFD, and it will be available at 6pm tomorrow through Sunday, until they run out each day.

Specifically, you're looking at your standard union of slow-roasted prime rib, a kimchi-bacon-and-onion marmalade and potato bread studded with black garlic and spread with garlic butter. As for the dip, you've got a shiitake mushroom kalbi jus or a spicy serrano kalbi jus.

It's all a very strong endorsement for brow furrowing.