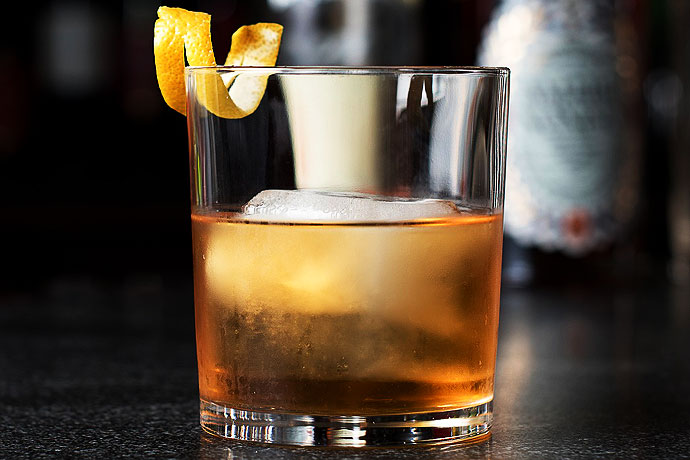 When you think of maple syrup, you might think of fall.

Fireplaces, wool sweaters, big stacks of pancakes.

But, turns out, the best time for harvesting maple is the early spring when it's the sweetest. So right this very minute is when you want to consume the stuff.

Now, we wouldn't just tell you that without providing you with a means for doing so. And, yeah, we like our means with a little liquor.

Hence, this cocktail. It's called Police + Thieves, and you can find it at the Copper Grouse, a new restaurant in Manchester, VT. There they're combining a couple spirits—rum and applejack—with some grappa-based amaro and maple syrup. All that leads to a drink that's sweet, tart and maple-y.

This is that drink.

Police + Thieves

1 oz Mad River Rum
1 oz applejack
1/2 oz Amaro Nonino
1/2 oz maple syrup
1 dash Peychaud's bitters

Combine all ingredients in a rocks glass and stir with one large ice cube. Garnish with a lemon peel.