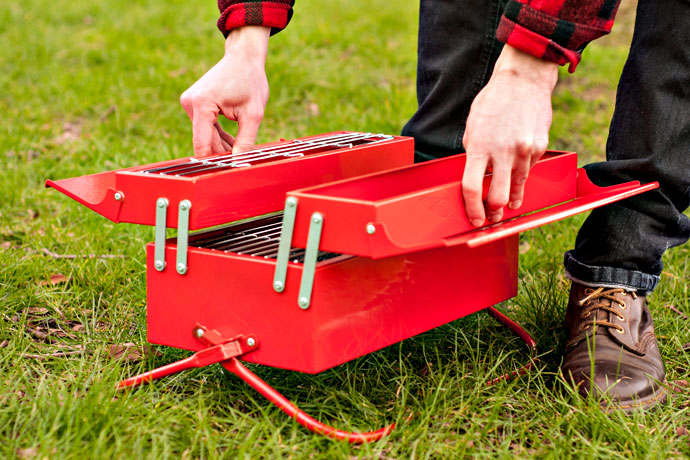 You know that old toolbox your dad had...

Red, metal, handle on top...

Yeah, that's the one.

Well, now you can use it to cook burgers.

So that's a welcome development.

This here is the Barbecue Toolbox, so named because it's a portable, fold-up charcoal grill that's contained inside a classic red toolbox. It's online and will be available soon—input your email address to get notified when it is.

Sometimes a piece of metal equipment transforms into an Autobot. Other times it transforms into a handy cooktop for grilling burgers in the park. Both are good, but only the latter results in lunch.

Once you open the thing up, you'll find a compartment for charcoal with an adjustable vent to control oxygen flow. Then there's the grill grate, a warming tray and a little storage space for condiments and tools. Oh, and those handles fold down to become legs, so you can keep it all off the ground.

Yeah, it seems these guys thought of everything. Which is good, because you'll be busy acquiring provisions and outfitting your actual toolbox to hold beer.

Let's hope no one requires a socket wrench.