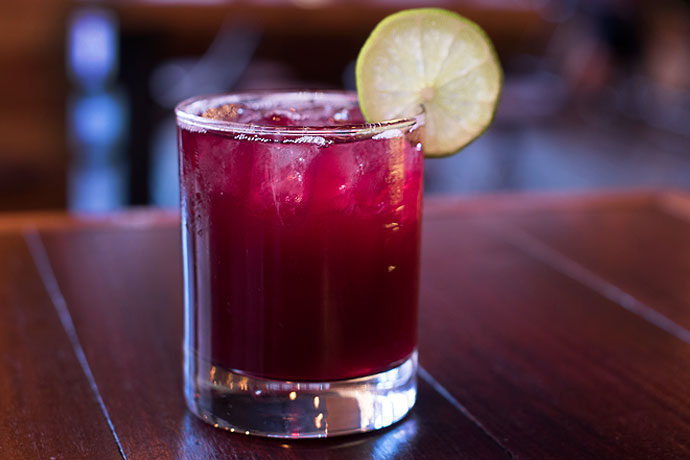 The hour is nigh.
We are, of course, talking about the Scarlet Hour.
Which... you had no way of knowing.
But still, this compelling cocktail comes from Bryan Teoh and
Porchlight
, that easygoing bar from New York hospitality magnate Danny Meyer. Here they're giving port the spring treatment with two types of rum, some citrus and cinnamon for a tiki-esque drink that's equally suitable for a nightcap or midday relief.
Try it on. See how you like it.
The Scarlet Hour
1 oz Sandeman Founders Reserve Porto
3/4 oz dark rum
1/4 oz Jamaican gold rum
1/2 oz lime juice
1/2 oz grapefruit juice
1/2 oz cinnamon syrup
1 dash chocolate mole bitters
Combine all ingredients in a shaker with ice. Shake, then strain into a chilled lowball glass. Garnish with a lime wheel.