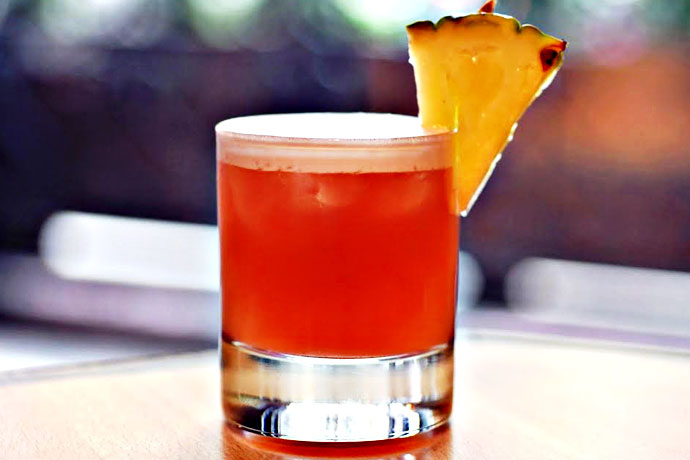 There's no shortage of drinks you can drink this spring. Beer, wine, gin and tonics, some kind of spritzer...

But when something goes and calls itself the Spring Day Cooler and mixes a couple of aperitifs with fresh pineapple, you sit up and pay attention. And then proceed to order a round for the table.

And that's what's happening at Timna, the modern Israeli-Mediterranean spot in New York's East Village where you can find this very drink. Well, that's one of two places. The other being about a centimeter below.

Spring Day Cooler

1 1/2 oz Cocchi Americano
1 oz Byrrh Grand Quinquina
3/4 oz pineapple juice
1/4 oz simple syrup

Combine all ingredients, shake well and strain over ice into a glass. Top with club soda and garnish with a fresh pineapple wedge.