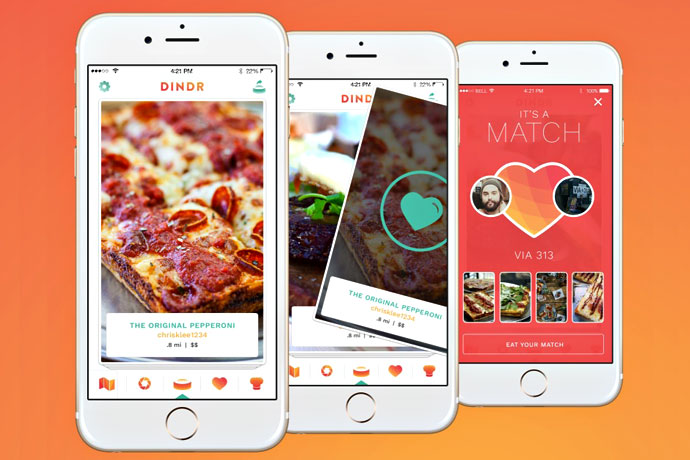 You're familiar with Tinder.

And dinner, yep, you've got that one down.

Good, so you're fully equipped for Dindr, a new portmanteau that's also an app that's also combining each of the above into a swipe-for-food scenario. It's available now for iOS.

The idea here is that there's a lot of food in this world, and people seem to enjoy both eating and taking photos of it. So now, you can submit your best food shots in the app, and also scroll through to view photos that other people have taken in your area. You can even set filters based on distance, meal type, cuisine and price to narrow your matches, because finding the right late-night snack is cutthroat business.

So maybe you'll stumble upon some pizza across town that you didn't know existed. Or an off-menu item at your favorite neighborhood burger spot. Or an absinthe cocktail that you'd like to become more intimately acquainted with over drinks. As the photos are generated, just swipe left to ignore and swipe right to save something to your favorites. You can then access a menu of those favorites to see exactly where to find them.

Then it's up to you to meet that dish in real life. And to hope it lives up to your expectations. And that its photo wasn't taken like five years ago.

Online eating is hard.