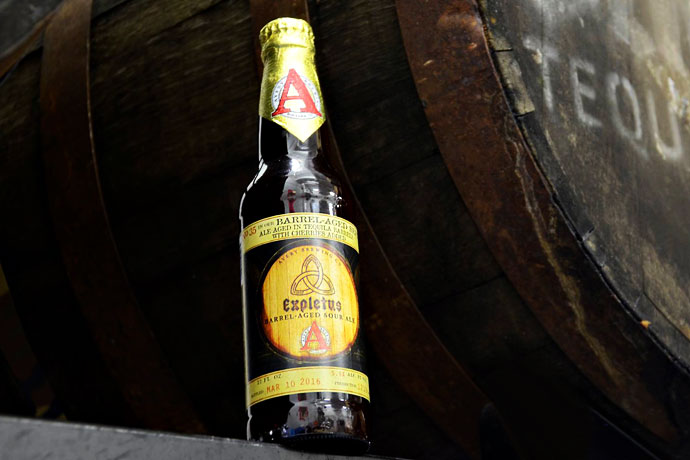 It was a wise man who first combined beer, tequila and cherries.

And it just happened, like, a week ago.

Meet Expletus, a new sour beer from Avery Brewing Co. and the newest member of their Barrel-Aged Series. It's just been released into the wild, so keep an eye out.

The beer sits inside tequila barrels for six months, but that's just not enough to please these guys, so the brewers threw some cherries in there for good measure. The result is their homage to the tequila sunrise, and as far as beers go, this one's got quite the tequila note. Probably some antioxidants, too.

Gotta keep those free radicals in check.