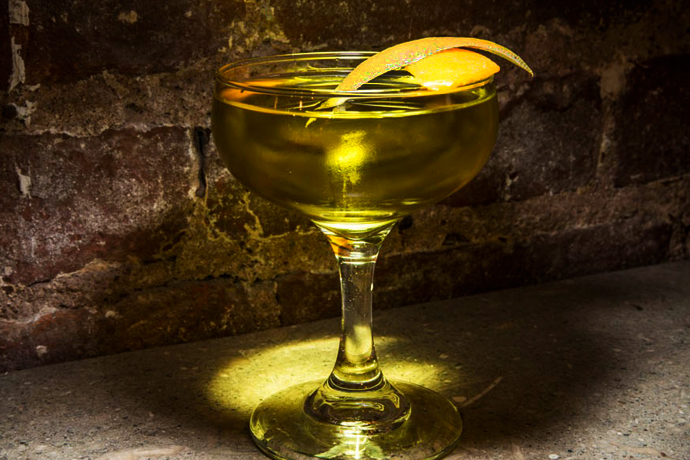 We could spend all day talking about Freud.
The pork neck. The schnitzel. The onion jam-topped burger...
Right, we're not talking about Sigmund. See, we're less interested in psychoanalysis and more interested in Austrian-leaning brasseries, Michelin-starred chefs and where to find good drinks in the Village.
Which brings us to
this particular Freud
, a recently opened NYC restaurant that's serving a floral and aromatic drink called Catharsis. It combines gin, dry vermouth and Suze—that last one is a French aperitif flavored with gentian. Picasso was a fan, just in case you were curious which Spanish artists enjoyed it.
And here's the recipe, just in case you want to stop reading and commence drinking.
Catharsis
1 oz gin
3/4 oz Suze
3/4 oz Dolin Blanc
Stir all ingredients with ice, then strain into a coupe. Garnish with a lemon and orange peel.