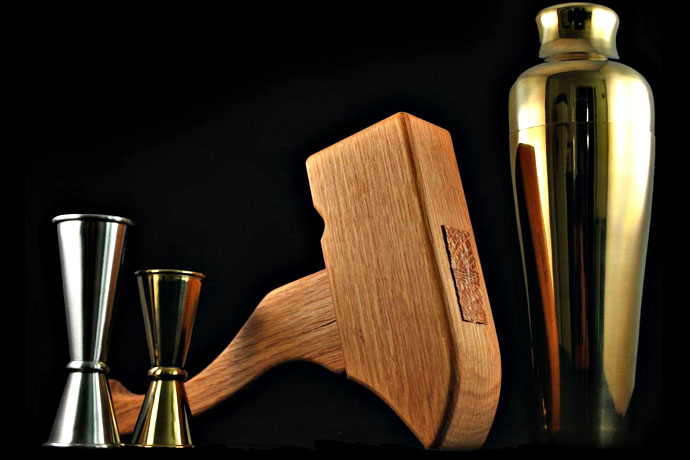 There you are, entertaining some friends at home, when someone requests a martini.

"No problem," you say. "I've got stuff," you say.

Then you break out some good gin, great vermouth, a pint glass and a chop stick... and the whole thing derails.

So Bar Fancy should be of interest. It's a new outfit from St. Louis that's hawking a collection of particularly nice barware so you can avoid that scenario outlined above, and it's online now for your perusal.

Here's a sample of what you're working with:

—A gold, two-piece, French-style shaker that would look great behind your bar, in your hands or anywhere, really.

—A couple of handsome strainers for handsomely separating liquid from not liquid.

—Handmade wooden ice mallets that are fashioned from either walnut or oak and shaped like those ice-hammering hatchets you never had at summer camp.

—Japanese-style jiggers for accurately measuring spirits.

—A wood-handled, folding paring knife for doing unspeakably precise things to fruit and garnishes.

Poor garnishes. Never saw it coming.