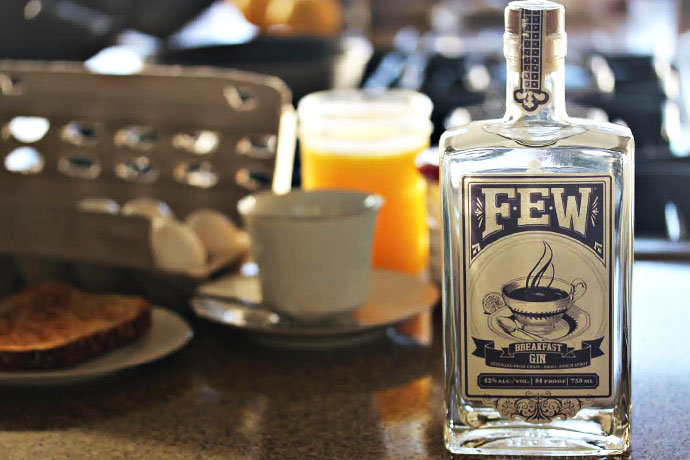 Gin.
It's what's for breakfast.
No arguments here.
And none either from the forces behind Few Breakfast Gin, a new release that you can find in stores and online now. It's a concoction that enlists Earl Grey tea alongside citrus and juniper. As bitter tea tannins turn out to be less soluble in alcohol, the infusion allows tea's more floral elements to shine through, resulting in a refreshing gin that goes nicely in your brunch drinks.
But don't just take our word for it. Take Sara McDaniel's. Because the bartender at Chicago's
Mad Social
is using the stuff in a cocktail called the Madteani.
Though it's best if you don't look at the clock.
Because you're a little late for breakfast.
Madteani


3 oz Few Breakfast Gin
1/2 oz brewed Earl Grey tea
1/2 oz honey syrup (1 part honey, 1 part water)
3 dashes Bar Keep Lavender Bitters
Add all ingredients to a shaker and fill with ice. Shake, then strain into a martini or coupe glass. Garnish with an edible flower.