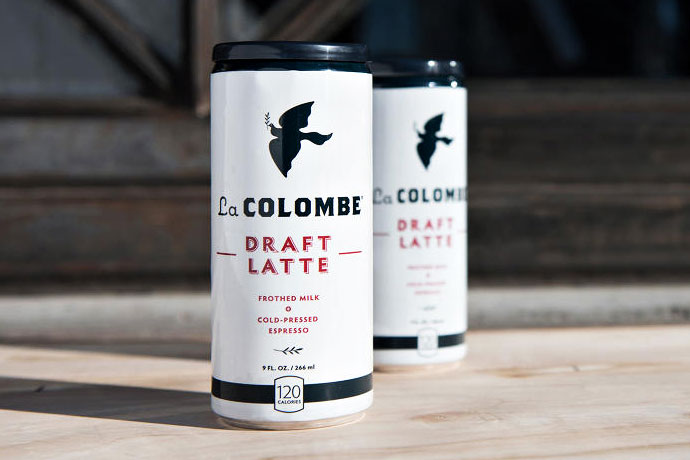 Aluminum cans are nature's perfect vessel, providing lightweight, durable houses for beer.

Tons of other things, too, but none more important than beer.

Although this is close.

This is La Colombe Draft Latte, a canned, cold-brewed latte from the Philadelphia roasters that's just been released in four- and 16-packs. You can get some for yourself via their website.

Inside that nine-ounce can you'll find espresso, milk and cane sugar because that's what a latte is. It's good. And it's something you can take with you wherever you go.

In your car: Yep, that's an easy one. Try the cup holder.

In your bag: Throw an extra can in your bag on the way to work. Put it in the fridge. Later, take it out of the fridge. Drink it. That's the recommended order of things.

Walking around: Walking and drinking is easier this way.

And when you're at home, you can apply the same principles above.

Just adapt for couch use.