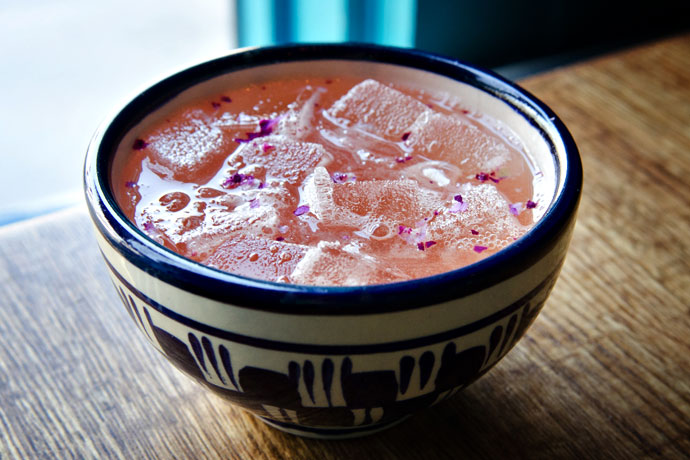 This drink is called Unknown Death.

Now, push aside those reservations, take a leap of faith and let's make one.

Because despite the rather sinister implications, what we have here is a surprisingly bright and life-affirming libation from Mezcaleria Las Flores. It comes your way courtesy of Rick Bayless's former mixology chief, Jay Schroeder, who has a proclivity toward both mezcal and the Swedish rapper Yung Lean (that's where the name comes from).

You can trust him. Probably.

Alongside the mezcal, Ancho Reyes provides an undercurrent of heat, and the amaro lends it all an earthy backbone. We recommend preparing a batch for a few thirsty friends to celebrate the early stages of spring.

Maybe wait until afterward to share the name, though.

Unknown Death

1 3/4 oz Wahaka Mezcal Joven Espadin
3/4 oz Amaro Montenegro
1/2 oz Ancho Reyes
1/4 oz Tempus Fugit Crème de Noyaux
3/4 oz fresh lemon juice
1/4 oz simple syrup

Combine ingredients and shake with ice. Strain into an Oaxacan hot chocolate bowl (or something comparable) over fresh ice. Garnish with an expressed orange peel and some dehydrated orchid powder, if desired.