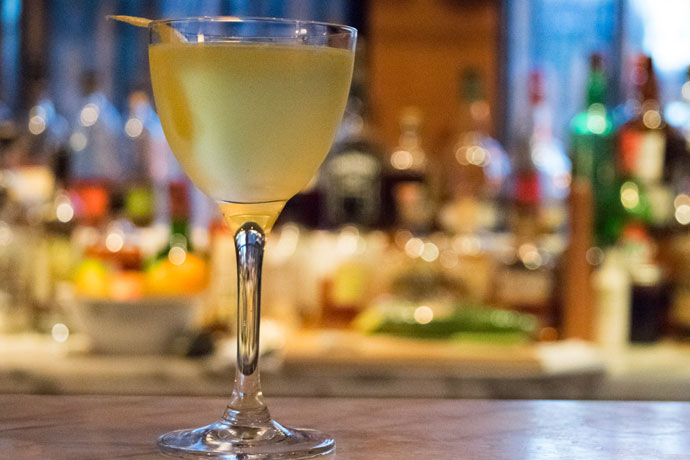 So there's this big exhibit going on at the Art Institute of Chicago right now.

Basically, they've reunited three different paintings depicting a bedroom in Arles, viewable for the first time in North America. And it all comes from this Dutch postimpressionist artist by the name of Vincent van Gogh.

Maybe you've heard of him.

Anyway, we only bring it up because the folks at the Waldorf Astoria Chicago have concocted this new cocktail inspired by the man's favorite spirit, absinthe.

The result is a balanced, lemony vodka drink laced with just the right amount of anise. Supposedly, Van Gogh visited the bar manager in a dream and whispered the recipe in his ear.

It's always the ears with that guy...

The Vincent

1 1/2 oz potato vodka
3/4 oz yellow Chartreuse
1/4 oz lemon juice
1/8 oz absinthe

Add all ingredients into a mixing glass. Add ice and stir for 30 seconds. Strain and pour into a Nick and Nora glass. Expel oils from a lemon swath over the drink, then use it to rub the rim of the glass. Finally, place the lemon swath into the drink.