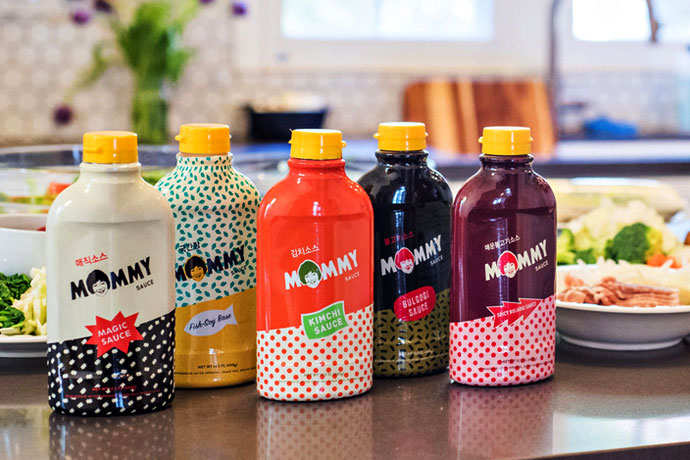 They say that behind every successful taco-truck-owner-turned-restaurant-mogul is a Korean mother just trying to hawk her homemade sauces online.

They being us, and us having first coined the phrase, like, two seconds ago.

But still, hear us out, because Mommy Sauce is the new line of five sauces from the very same woman who gave us Roy Choi. They're available online now and shipping nationwide.

Right, Roy Choi's mom. Turns out, she's quite adept at making delicious Korean sauces to improve your cooking. And while inviting her into your home to make them from scratch is still the best way to go (we'll let you guys work out those details), you can now begin using her sauces via the convenience of the Internet and your profound ability to manipulate a squeeze bottle.

You've got five options to work with. These are they:

Bulgogi Sauce: A good contender for marinating meat, especially thinly sliced beef.

Spicy Bulgogi Sauce: This one's like the above but, you know, spicier. Great for Korean pork dishes.

Fish-Soy Base Sauce: Use this as a base for soups, or stir-fry veggies in it.

Kimchi Sauce: Making homemade kimchi is difficult. It's less difficult with this sauce.

Magic Sauce: Use this spicy number for just about anything. Soups, stews, stir-fries, the disappearing fried rice trick, you name it.

If you need some more inspiration (or detailed directions), there are suggested recipes on the website from Ms. Choi herself. You'll find dishes like mapo tofu, japchae and other things that you probably weren't cooking at home but now might want to begin cooking at home.

Just... try to let your own mom down easy.