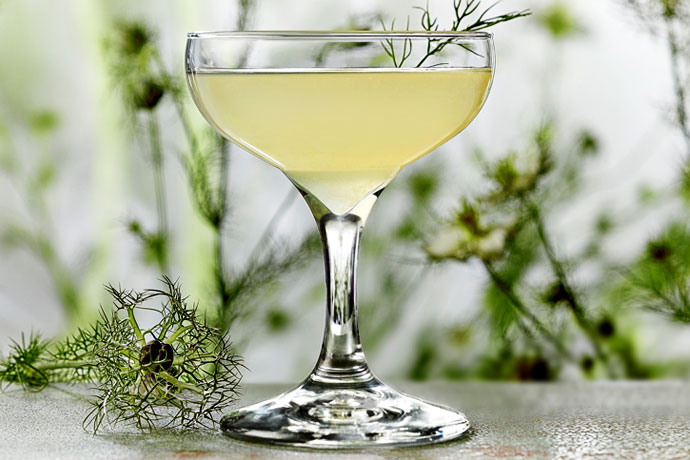 If you just want to warm up quickly, try a blanket. Maybe a space heater.

But if you want to feel like you've been transported to some island where the currency is coconuts and the chief export is suntans, try rum.

Lots of rum.

And as it just so happens, we've got a drink called the Gran Affair that's primed for your inspection. It's sporting the requisite rum, plus tart lemon juice, tropical pineapple and honey.

So if you've resorted to filling up your living room with sand and heat lamps to summon the last vestiges of summer, this cocktail will treat you right.

But if you're resigned to your February fate, this genteel number also does the trick for occasions that call for a shirt.

Those arise from time to time.

Gran Affair

1 1/2 oz Bacardi Gran Reserva Maestro de Ron
3/4 oz lemon juice
1/2 oz pineapple syrup (1:1 sugar to pineapple juice)
1/4 oz honey syrup (1:1 honey to water)

Shake vigorously with plenty of ice, then double-strain into a coupe and garnish with a sprig of dill.