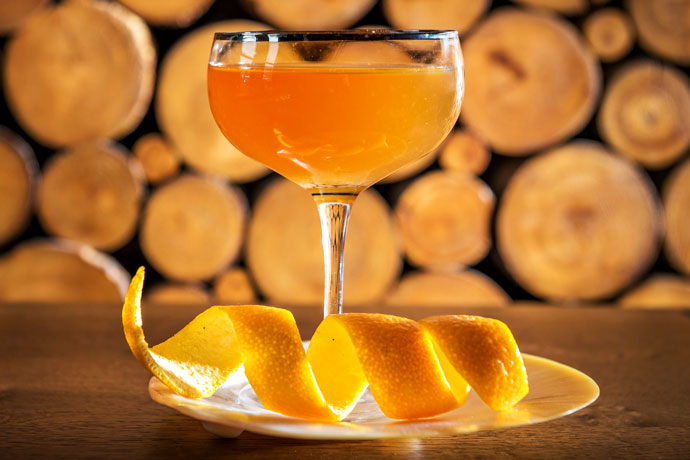 There are plenty of ways to spend $800.

A new spring wardrobe, for instance. That would make sense.

But this... this is a cocktail.

That costs $800.

They call it the Nello Royal, and it's a decidedly over-the-top drink from the newly opened Nello Alpine restaurant in Aspen. Inside you'll find chalet-like design, Italian food and this very cocktail, which is made with the not-cheap Louis XIII cognac and some rare orange liqueur.

You're welcome to make one at home, if you're so compelled. Or drink one on-site the next time your après-ski activities necessitate a particularly excessive drink. But no one will be offended if you just sit there and ogle it.

Nello Royal

1 1/2 oz Louis XIII Cognac
1/2 oz Grand Marnier Cuvée du Cent Cinquantenaire
1/2 oz demerara sugar
1/2 oz lemon juice (Madagascar lemons, if available)

Add all ingredients to a mixing glass. Stir with ice and strain into a coupe. Garnish with a flamed orange peel.