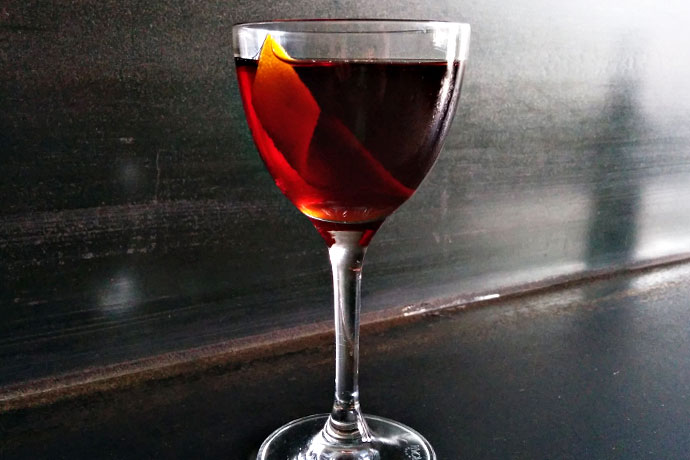 There's a certain holiday coming up, and there's a good chance that someone significant is expecting a gift.
Anyway, just something to think about while you have a drink.
So here's the Quiver, a rich and heady number from Matt Conway, he of San Francisco's
Brass Tacks
. It turns cognac, port, amaro and bitters into something else entirely—this cocktail.
Quiver
1 oz Cognac Park VSOP
3/4 oz Ramos Pinto 10-Year Port
3/4 oz Averna
2 dashes Scrappy's Chocolate Bitters
Stir and serve in a chilled cocktail glass. Garnish with a thin strip of orange peel.