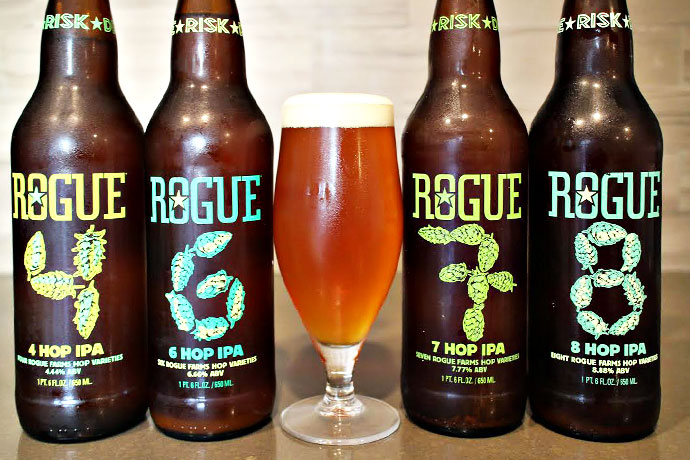 The family is the bedrock of American society.

Even more so when beer's involved.

Take the Hop Family from Rogue. It's a new series of four IPAs, where each beer sports a unique blend of hops and a different ABV. Rogue Farms grows eight hop varieties, and this little experiment makes good use of them all. The beers go thusly.

Rogue 4 Hop IPA
The entrant to the series, this one's easygoing with a solid hop backbone, but not much else. It's bottled at 4.44% ABV.

Rogue 6 Hop IPA
Now we're talking. Hops, of course, but also some citrus and floral elements lacking from the 4 Hop. It's bottled at 6.66% ABV. Don't worry, the decimal keeps it from entering number-of-the-beast territory. Technically speaking.

Rogue 7 Hop IPA
This one's bold and balanced with a bigger hop presence, but more of a citrus and pine bite. It weighs in at 7.77% ABV. You may be noticing a theme here.

Rogue 8 Hop IPA
And here's the best of the bunch—a big, flavorful beer that's like an amped-up version of the 7 Hop. You can guess the alcohol content. You will be correct.