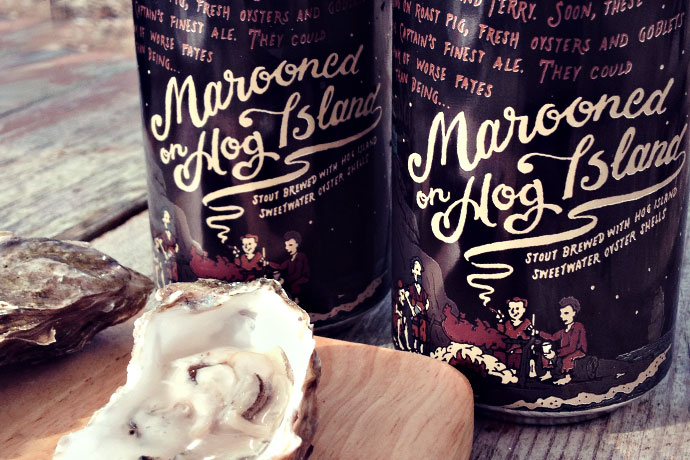 Us: Quick, name a few beer ingredients.

You: Uh, okay. Malt, hops, yeast...

Us: Sorry, we were looking for "oyster shells."

You: This doesn't seem fair.

It really isn't, but still, take a look at this new beer from 21st Amendment Brewery. It's called Marooned on Hog Island, and it's a collaboration between the aforementioned brewery and Hog Island Oyster Company. It's made from... okay, malt, hops and yeast. But also: Sweetwater oyster shells.

The first things contribute to it being a rich, dark-as-night stout that clocks in at 7.9% ABV and sports notes of chocolate and roasted coffee. Meanwhile, the shells give it all a silky, salty finish.

So, to recap: oyster beer.