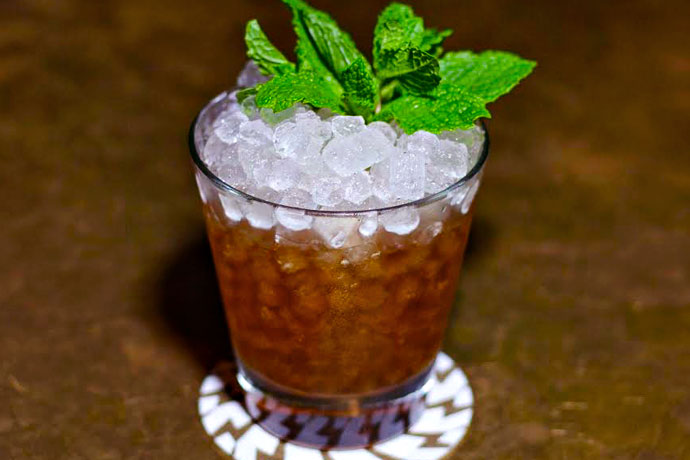 The Brandy Stinger—a classic combo of brandy and crème de menthe—has served as a soothing, post-meal nightcap for more than a century. And for that, we are grateful. But we're also ready for an upgrade.
So we turned to Chad Solomon and Christy Pope, the talented duo with ties to NYC bars Pegu Club and Milk & Honey. But for this exercise, you can find them at their Dallas cocktail lab,
Midnight Rambler
, where they've created the heady Good Night & Good Luck. This update on the stinger subs the minty digestif Branca Menta for crème de menthe and adds rye whiskey to the mix, which results in a more interesting, more complex and still soothing way to pass the time.
Edward R. Murrow would approve.
Good Night & Good Luck
3/4 oz Branca Menta
3/4 oz rye whiskey
3/4 oz VSOP cognac
2 drops saline mineral solution (10% kosher salt, 90% Mineral Wells Crazy Water #4)
Build in a double Old Fashioned glass and top with nugget ice. Garnish with two mint sprigs.