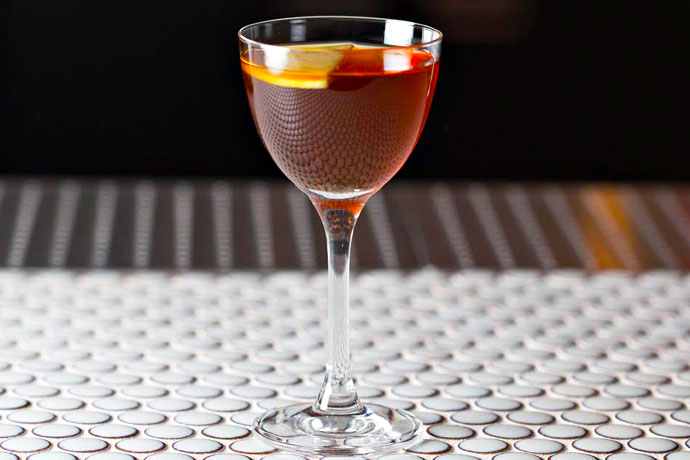 Cadence is the
just-opened San Francisco date spot
where caviar and cocktails happen with much frequency. It aligns remarkably well with our overall belief system.
As such, here's one of those cocktails from barman Chase Williamson. It's called the Apple Thief, and it's apple brandy mixed with fortified wine, amer (a bittersweet French liqueur) and apple cider vinegar. So you can see where the name comes from.
Apple Thief
1 1/2 oz Laird's Apple Brandy
1 oz Cocchi Americano
1/2 oz Bigallet Amer
1/2 barspoon apple cider vinegar
Combine all ingredients in a mixing glass. Stir with ice until well-chilled, then strain into a coupe.