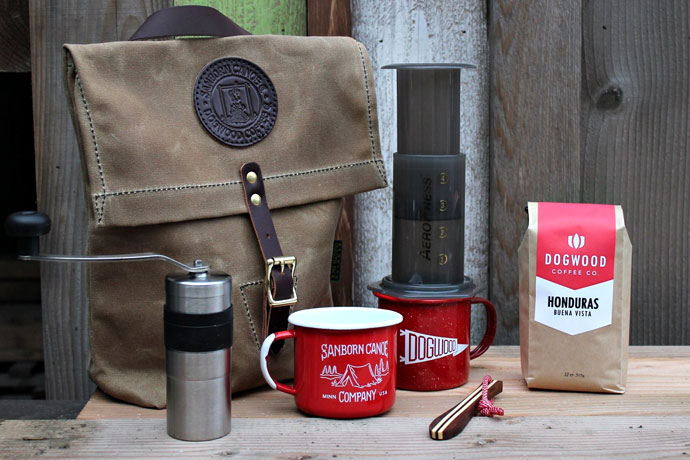 Big camping trip coming up.

Maybe.

But let's say there is.

In that case, you'll want to pack all the requisite survival gear.

Right, like an AeroPress.

Be prepared insofar as coffee drinking goes with the Camp Coffee Kit, which includes all the trappings you need to make a great cup of coffee outdoors. It's a collaboration between Sanborn Canoe Company and Dogwood Coffee, and it's available online now.

Inside the custom-made, waxed-canvas Duluth pack you'll find an AeroPress, a grinder, a couple mugs, a coffee paddle and actual coffee. Then all you have to do is heat up some water and make the stuff. But you can handle that.

Otherwise, you may want to rethink camping.