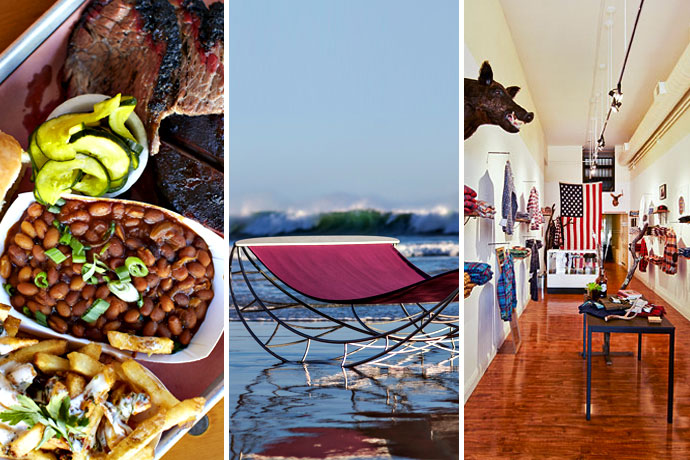 If a picture is worth a thousand words, then an out-of-context quote is... something. Probably. It's probably something.
Regardless, we've compiled a bunch of those below in what we're calling the Year in Short. Yep, just a collection of quotes pulled from some of our stories from the past year, without any context whatsoever. It'll be great.
Or, at the very least, it'll be a bunch of words.
"Feels like a futuristic greenhouse. Feels like a place where a tofuna roll
just kind of makes sense
."
"If you and your date are having good hair days, the reflection of the evidence will just bounce all over
and make everyone a little happier
."
"Wow, that was a pretty
incredible musical number about beer
."
"... you instantly
kind of want a raincoat
from a '20s Parisian man named Mr. Smutek."
"What do a hog wire fence,
a succulent-filled shipping container
and spicy sausage have in common?"
"Before we begin, our lawyers thought it prudent for us to
agree on a safe word
. Let's go with: 'giant clam.'"
"Here to talk leather, lounging and romance languages,
we've got Raymond
, a beautiful magenta hammock."
"
There's only so much organ you can play
for Jimi Hendrix and Janis Joplin before you've got to move on to perfecting your spicy shrimp recipe..."
"
You weren't getting out of this
without cuff bears."
"Then you'll just
sort of walk around and applaud yourself
for being better at walking around shops than everyone else."