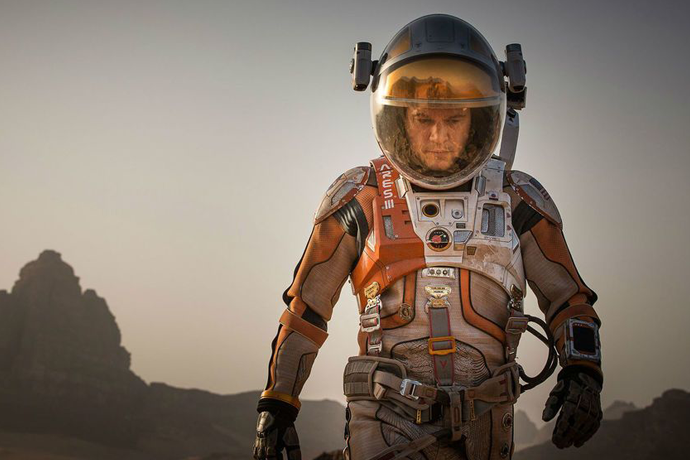 It's the end of the year. So you know what that means.
Lists.
Many, many lists.
Shopping lists. Who's naughty lists. Who's nice lists.
But mostly the kind of lists that empirically, definitively and once-and-for-all inform you who came out on top of the year.
These are the important lists. They're made by critics. And critics, as you know, are always right.
In fact, here's one of our year-end lists. It's a list of the Top Lists of 2015. And it's infallible. There's, like, 22 or so of them.
Writers Talking Writers
Did you know Zoë Heller has been reading a lot about the Sicilian mafia this year? Well, this list tells you which one she thinks is best.
Six Best Books Bill Gates Read
If you read them, too, you'll be just as smart and rich as he is. That's how these list things work.
10 Best Indies You Might Have Missed
This list is the only thing standing between you and an informed conversation on
Grandma
. Actually seeing
Grandma
—close second.
14 Best Scenes
Not scenes like the one your ex-girlfriend made last March in that one restaurant that you can never go back to now. Though that
was
a good one. These, however, are movie scenes.
Best Sex Scenes
Of course
Maxim
ranked the best sex scenes. They're
Maxim
. They probably hit pause for a really long time, too. Hey, they're
Maxim
.
10 Best Movie Characters
Bing Bong. Shaun the Sheep. Baymax. And other characters that were neither CGI nor animated made the cut.
One Giant, 13:06-Minute Montage of 2015's Best Movies
Someone at Slate said, "Best movies. Hmm. How 'bout a supercut." Someone else said, "Pretty good idea." That second someone was us.
Best Movie Posters
Until the Oscars recognize them, movie poster makers of the world can feel pretty good that ScreenCrush did.
Important Year-End Rankings from the Onion
They dug deep for this one.
The 25 Mysteries of Erykah Badu as Revealed Exclusively by Erykah Badu
You thought you pretty much had Ms. Badu all figured out, didn't you? Or did you know about her feelings toward her colon? Yeah. Didn't think so.
Donald Trump: A Reckoning
All the times Donald Trump was Donald Trump in 2015.
Four Important Dance Crazes of 2015
Vine, apparently, has spawned a resurgence of dance crazes. You would already know this if you were in seventh grade. Like, duh.
A Compendium of the Best Ways Corporations Didn't Understand This Whole Social Media Thing
Because you almost forgot all about that time the BBC reported the queen of England died.
The Ultimate Kicks of 2015
Kicks as in shoes.
The Other Kind of Kicks of 2015
Specifically, a person who got kicked in the neck.
Top 20 K-Pop Songs
If this were 2013, Psy would so dominate this list. But it's 2015. So you get... F(x). F(x) is cool, right?
Celebrities Who Gained the Most Followers in 2015
Ten ways you'll be depressed and worried for the future.
But the Best Instagram Photographers Were...
You'll be amazed at what a gifted eye can do with just the right filter. Totally makes up for Justin Bieber's presence on Instagram. Well, partially makes up for.
10 Best Awards Show Moments
Know what's funny: best and worst mean much the same thing in this list.
Time's 25 Top Inventions of 2015
Otherwise how do you acknowledge hoverboards, the Apple Pen and period-proof panties all in one list?
25 Awesome Apple Apps as Judged by Apple
It would be cool if an app that made lists were on this list. But it's just, like, Periscope and stuff.

Top 10 Gadgets and Devices That May or May Not Actually Really Exist
Don't worry if these products haven't made it to consumers yet. They look cool and that's what counts.